`
Joanna : July 5, 2018 9:27 am :
Birding
,
Day Trips from Orlando
,
Interactive Activities
,
Local Attractions
,
Orlando, Florida
,
Our Top 10
,
Wildlife
Recently, we had some time on our hands and figured we would try out kayaking. How hard could it be? One place came to mind: the Steffee Landing Paddling Center located on Shingle Creek.
You can rent kayaks for a reasonable fee and the staff was more than happy to give us instructions.
A first pleasant surprise was that getting into a two-person kayak was easy and safe. It turns out that they are very stable, even more so than canoes. Paddling is very easy, particularly if you ever used a canoe.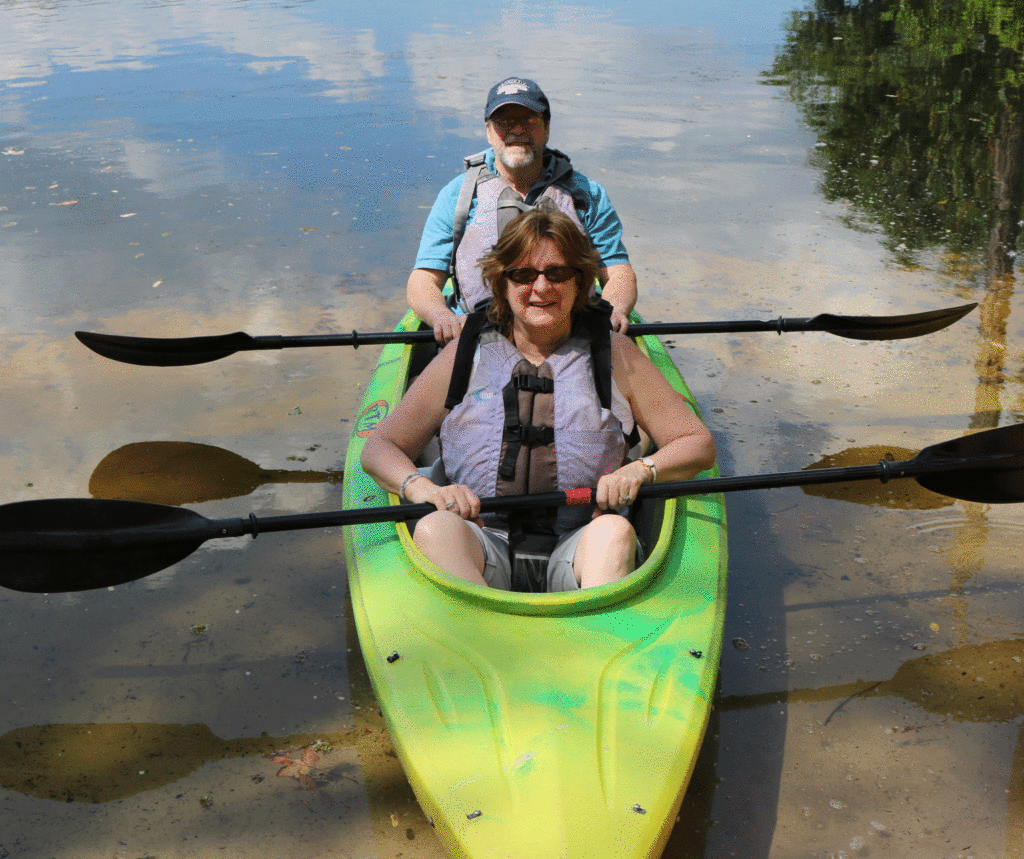 Within minutes, we were enjoying a leisurely paddle down the river towards a cypress forest. We chose this direction because we wanted to see the forest, but we also could have gone upriver as well.
For a couple of hours, we were very relaxed and in harmony with the Florida wildlife. During that time, we saw osprey fishing and turtles sunbathing and swimming.
Also, we saw fish in the clear water, some over a foot long and not very afraid of the boat.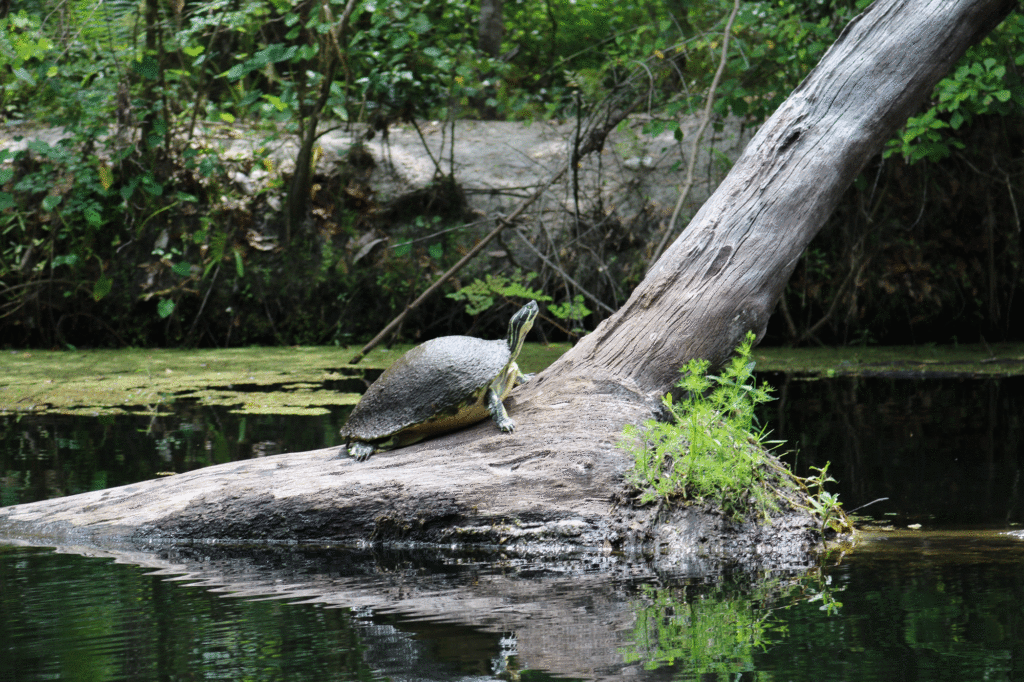 There are also hiking and biking trails at the same landing as well as at other landings on the creek. Fortunately for us, it was a cool and overcast day. Between the weather and the shade of the trees, we were not sunburned or overheated from the paddling. Still, we would suggest you bring drinking water and suntan lotion with you. You might even want to pack a snack to eat on the way.
We paddled by other kayakers going in the opposite direction and shared our sightings with each other. At the furthest point from the landing, we were in the heart of a Cypress forest. The open waterway was becoming very narrow.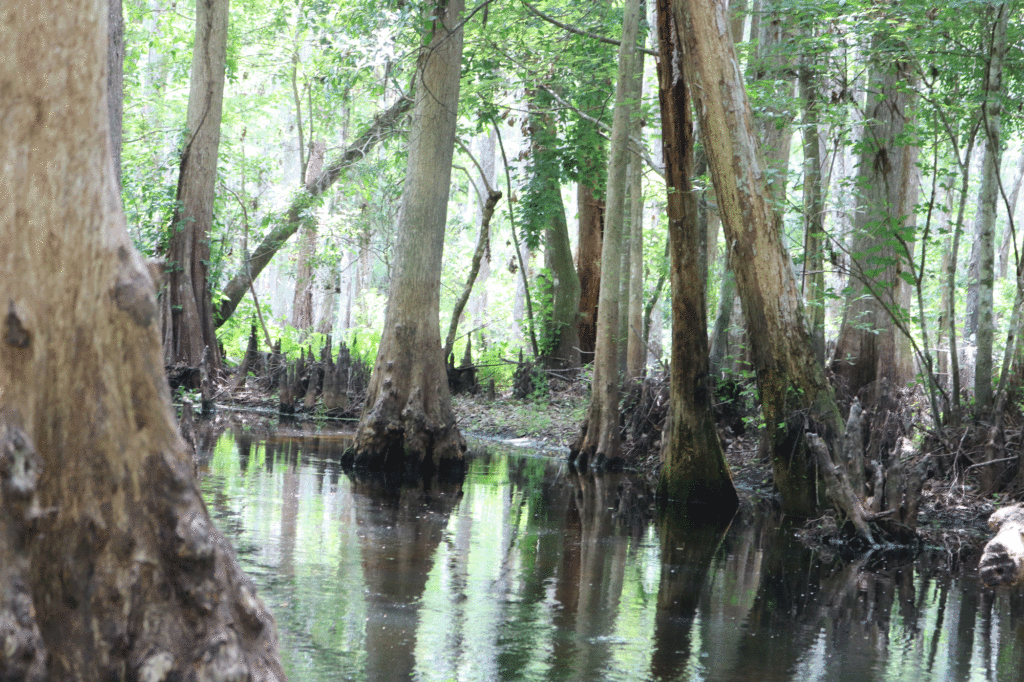 At that point, we opted to turn around and head back. I must admit that kayaking on Shingle Creek is an experience to savor. We got to observe Florida's nature at its finest while slowly cruising along.
As an interesting side note, the Steffee Landing is located off the very busy highway US 192. You would never expect to find the very tranquil world there waiting for you to enjoy. All in all, it was an afternoon of pleasant surprises around each turn in the river.
Joanna : March 2, 2016 5:36 pm :
Birding
Birding in Orlando is something you will do while vacationing there, whether you mean to or not. You can't help yourself because there is a huge array of birds in the area due to warm climate all year round. Just walking anywhere in the region you will see lots of different types of birds of practically every color.  We have highlighted some of our favorites.
Sandhill Cranes
If you are lucky enough to hear one you will never forget it.  They make a sort of bugling or trumpeting sound that can be heard at great distances.  When we first heard them it took us a while to locate them by following the sound and we were very surprised to find out they were the creatures making that noise.  The culprit- Sandhill Cranes.
Sandhill Cranes can be found anywhere throughout the Central Florida region.  Up to four feet tall with a wingspan of five to seven feet they are quite impressive to see.  They live in Florida all year, but the population expands in the winter as birds from further north migrate to the warmer weather areas.

Pelicans
Taking a day trip to the gulf coast beach is a fun experience and will not disappoint for the birdwatcher.  Pelicans and other small birds love to spend a sunny afternoon diving for fish in the warm waters. They hunt cooperatively in groups and grab the fish close to the water's surface.
This pelican along with several others, were not the least bit bothers by us on Anna Maria Island.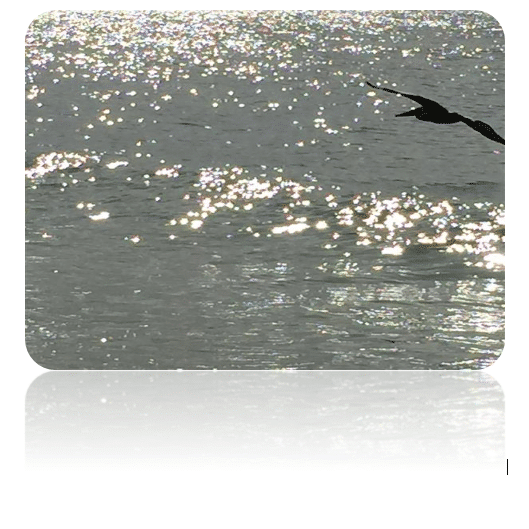 Flamingos
Spotting a wild flamingo in central Florida is a rare occurrence. Those spotted in the wild have been considered to be escapees from a domesticated habitat.  Known for their pink plumage, they can average about 50 inches tall. Ever wonder why they only stand on one foot?  It is because that flamingo is cold, and it is retaining its body heat.
However, you are able to see flamingos in various places throughout Orlando. This group of Flamingos calls The Animal Kingdom home. A trip to The Animal Kingdom is a great place for a bird watcher to see a large variety of birds.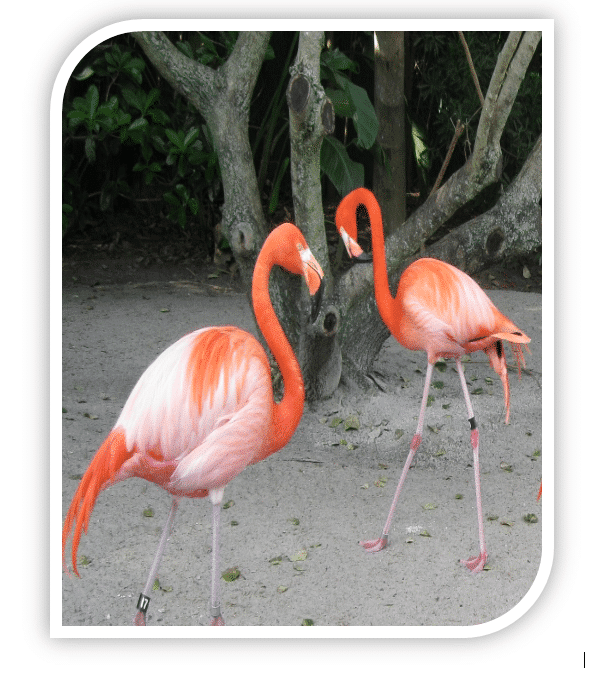 If you are serious about birding there are many parks and birding trail sites. Check out this link: http://floridabirdingtrail.com/index.php/about/access_the_trail/ where you will find 515 birding and wildlife viewing areas, and don't forget your camera!
Contact us for vacation rental homes in the Disney area at https://vacationorlando.rentals
`