Disney's Hollywood Studios has a history of undergoing major changes and the present is no different.
Originally, a team of Disney engineers had been given an assignment for two new pavilions in EPCOT's Future World.  One of the pavilions was to be around The Great Movie ride and centered on Hollywood's heyday of the 1930 and 1940. But, when the newly appointed CEO, Michael Eisner saw the plans we requested it to be made into an entirely new park based on entertainment and show business, named MGM Studios. This also coincidentally happened on the heels of universal studios announcing its plan for a new Florida park.
The park opened in 1989 with only four attractions (Great Movie ride, The Backlot Tour, Magic of Disney animation and the Monster sound Show) with the Earfful Tower as its icon. A year later Star Tours and Indiana Jones stunt spectacular opened up.
Over the years attractions came and went.  In 1994 Twilight Zone Tower of Terror opened and in 1999 Rock N Roller Coaster and Toy Story Mania! opened.  These three attractions were the start of the park actually coming to life. The Sorcerer's Hat replace the Earffel Tower as its icon, but you could still get a glimpse of the ears from the backlot.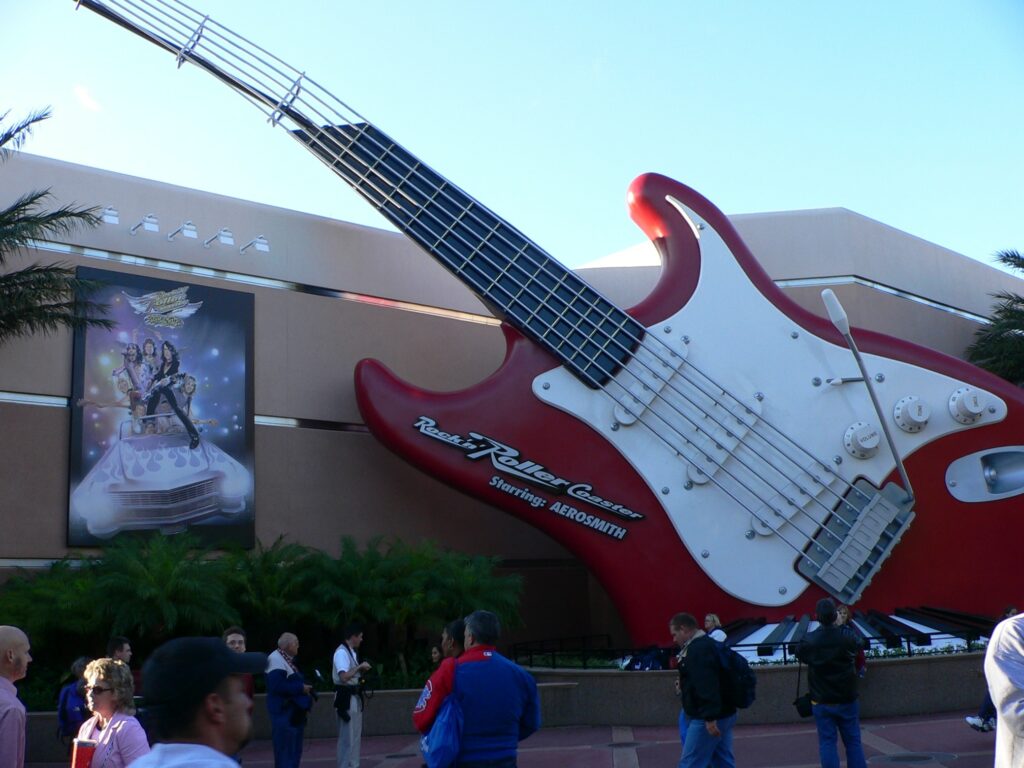 Disney's Hollywood Studios Will Have a New Name
Now the park is in the process of undergoing more changes.  The hat has been removed. The Earfful Tower is due to come down soon. Indiana Jones and Light Camera Action are due to close soon. The Backlot Tour and many other attractions have also closed. In March of 2015, the CEO let it slip at a shareholders meeting that the name will also change.  Disney has yet to make any announcements to the new name.
Star Wars Launch Bay Now Open
Star Wars Launch Bay is an area that gives guests a look behind the scenes of the Star Wars films and the new upcoming star Wars: the Force Awakens.  There also is a Kylo Ren meet and greet*, merchandise and specialty foods available.
See this blog for more information
Star Wars Launch Bay is now open! Star Wars Launch Bay, an area that gives guests a look into the upcoming Star Wars: The Force Awakens, has replaced The Magic of Disney Animation. There are special exhibits that give looks behind the scenes of the film, character meet and greets, merchandise and specialty foods.
Olaf and Mickey & Minnie Coming Soon
Olaf will be living the dream "In Summer" near Echo Lake and Mickie and Minnie are living their dream on the red carpet near the Sci-Fi Dine-In Theater Restaurant.
Even though the park is currently going through these changes the park still gets lots of visitors annually.  It is well worth the visit.
* There is an exclusive line for Disney Visa Card members at select times
Contact us for vacation rental homes in the Disney area at https://vacationorlando.rentals