Our first trip as a family to EPCOT was in 2009.  It soon became our family's favorite.  We like to arrive early and get in a ride on Test Track or Soarin' before heading over to the World Showcase for lunch.  We generally begin with Mexico and have lunch at San Angel Restaurant.  We then will stop in each country to shop, look at the exhibits or watch a show.  In the evenings on our way out of the park, we always conclude our day with a trip on Spaceship Earth.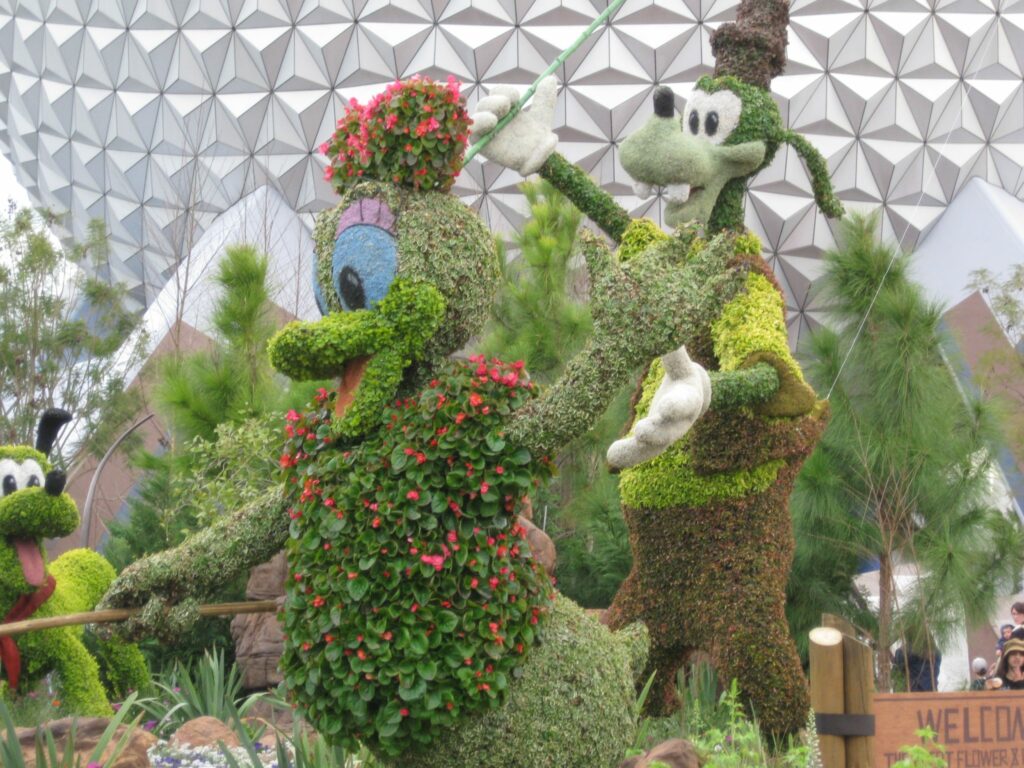 Be sure to visit EPCOT during one of the two annual events that take place in EPCOT.  The spring brings the Flower and Garden Show and the fall brings the Food and Wine Festival.  Both events offer free concert series on specific nights.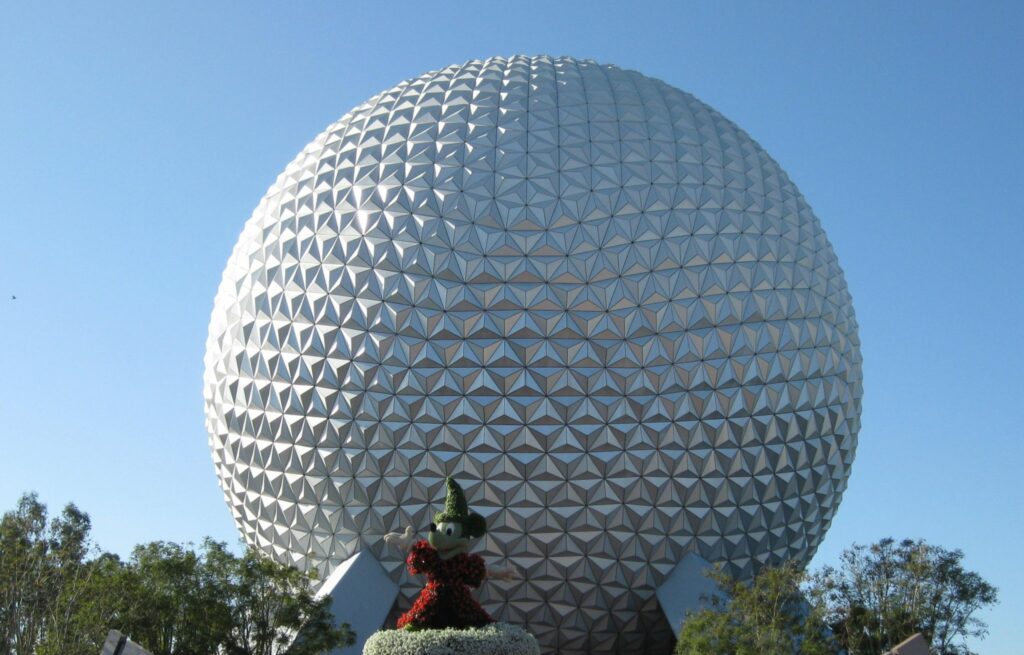 Spaceship Earth
The iconic globe of EPCOT house a ride that takes you through the earth's past, present and future. During your ride, the interactive programs predicts your future based on your likes.  It is a fun and educational ride that our family really enjoys.

Test Track
Create your own test vehicle in the lab and then compare its capabilities to everyone elses vehicles.
Mission Space
Launch a rocket ship into an adventure.  Work together as a team to guide the ship where you need to go.  Hopefully you will land safely!  This ride has a green and orange queue.  The orange queue is for G-force motion, while the green queue provides a tamer experience.  Either way a word of warning- if you are claustrophobic in any way sit this one out.  (OK so I sit this one out!)
World Showcase
Left: Having lunch at a Mayan Temple in EPCOT's Mexican Pavilion.  Upper Right: Deciding on Dessert in France.  Bottom Right:  a stop in England to shop for some tea and Dr. Who memorabilia is a must do.