Like I said in my intro, the Magic Kingdom holds a special place in my heart.  Some of these rides are childhood favorites, while others have become our new family favorites.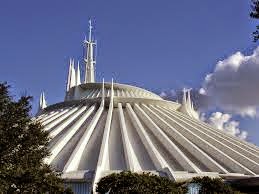 This is a high speed roller coaster in the dark.  There are lights that form stars and galaxies, and my whole family finds this ride thrilling and adventurous.
---
Go beneath the world into the world of pirates and see just how they live.  Beware you might find yourself in the midst of a gun battle.  Be sure to duck!
---
This ride starts out as a nice ride through Briar Rabbit's Patch, but ends with quite the splash, literally.
---
Thunder Mountain Railroad
This mild roller coaster takes you back to the Wild West.  In the "wildest ride in the wilderness".
Read about the back story of this ride in the new comic book series.  These books are not available in the Parks!
---
Haunted Mansion
This is one of my favorites since I was little.  The interactive queue is actually quite entertaining. To find out more see Inside the Magic Blog Post.
---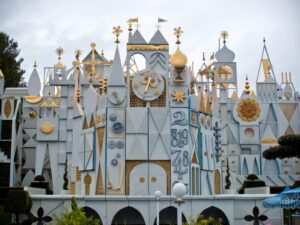 It's A Small World
I love this ride for its sentiment. My parents would take me on this ride over and over again, and as much as I hated it as a teen, I want to continue the legacy with my children.  Be sure to embarrass your kids by putting your arms in the air and screaming with delight as your boat launches!  On a more serious note, sit back as you float through several cultures of our world and see our diversities as well as our similarities. OK, so teens might find this boring but for us it is a must do!
---
Mickey's Philharmonic
3D show featuring Mickey as the conductor trying to bring together a show. The Audience is brought in by 3D and other physical effects.
---
Read more about The Magic Kingdom: