Walt Disney World Theme Parks
Walt Disney World is comprised of four theme parks and two water parks; The Magic Kingdom, EPCOT, Hollywood Studios (soon to be renamed), and the Animal Kingdom. Typhoon Lagoon and Blizzard Beach round out the group as Disney's Water Parks. Nightlife can be found at Disney Springs.
It is estimated that about 60 million visitors come to Orlando annually just for Walt Disney World.  Magic Kingdom is the most visited park, followed by EPCOT in second place. Both of these parks are family favorites for us. At the Magic Kingdom, we enjoy the rides like Pirates of the Caribbean and Space Mountain. We enjoy EPCOT later in the afternoons and early evenings while we stroll and eat our way through the World Showcase and then stay for the Illuminations show.
The Magic Kingdom, 1180 Seven Seas Drive, Lake Buena Vista, FL 32830
Epcot, 200 Epcot Center Dr, Lake Buena Vista, FL 32821
Hollywood Studios, 351 South Studio Drive, Lake Buena Vista, FL 32830
The Animal Kingdom,  2901 Osceola Pkwy, Lake Buena Vista, FL 32830
Childhood Memories
I remember as a young girl going to Walt Disney World with my family.  At that time, it was a trip of a lifetime.  It was 1975, we stayed at the Contemporary Hotel in a 14th-floor suite that overlooked the Magic Kingdom.  Space Mountain had only opened a few weeks before and was the most thrilling ride I had ever been on.  I remember looking out at The Haunted Mansion, Cinderella's Castle and Space Mountain from our balcony in such awe that a magical place like this even existed.
New Memories Made
Years later, married with children, I took my husband for his first trip, along with my kids. By this time Disney had expanded to include EPCOT, Hollywood Studios, and The Animal Kingdom. The Magic Kingdom held all of my favorite rides and well as lots of new experiences for all of us. These memories are very dear to us as a family.
Since that first trip with my new family, we have traveled to Orlando many times.  Magic Kingdom is always a favorite, but EPCOT won the heart of us all, especially my son.  He loves the history and culture (especially the food) that is represented in the World Showcase.  Having lunch in a Mayan Temple and dessert in France, with a stop in England to purchase Dr. Who memorabilia is our idea of fun family times.  We always make the time to include this in our trip.
---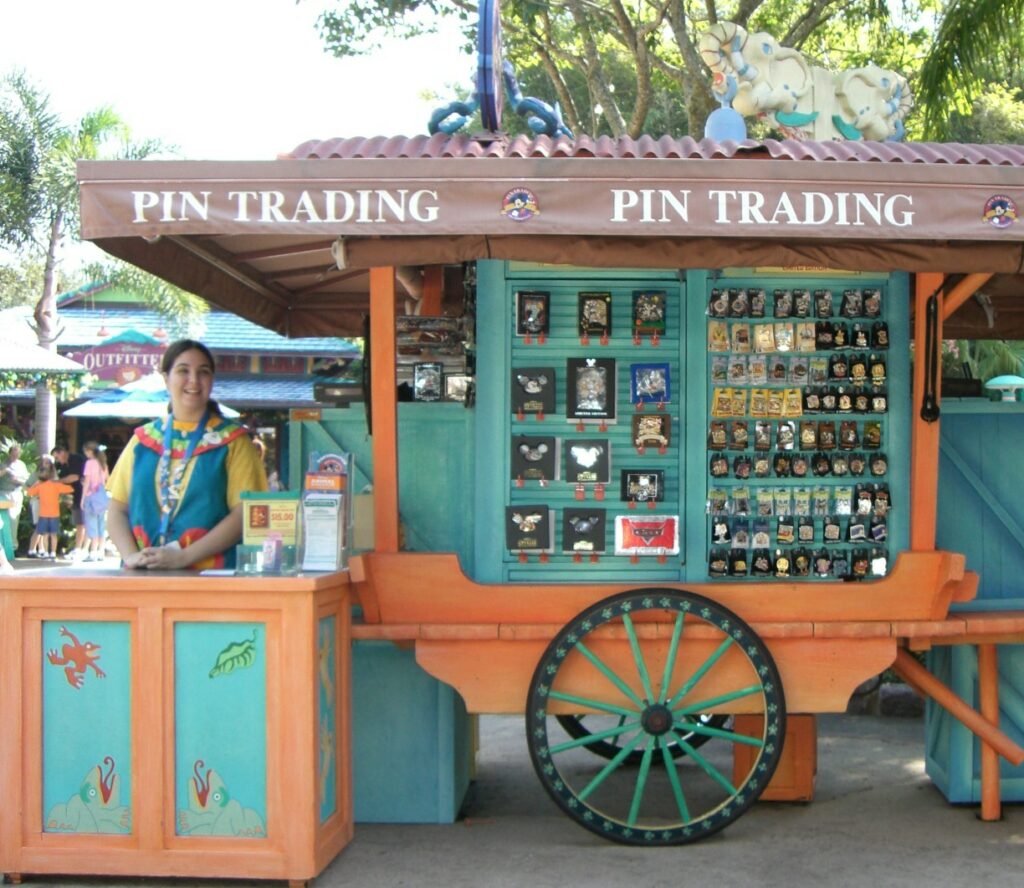 Disney Pin Trading
Beginning during the Millennium Celebration in 1999, Disney Pin Trading has become a popular sport for Walt Disney Resort guests.  Guests can trade pins with any cast member wearing a lanyard with pins. If a Cast Member has a green lanyard, they will only trade with kids.  All other colored lanyards are fair game for all aged guests.
Cast Members are trading pins provided to them by Disney and they will accept whatever trades are offered to them regardless of whether it's "fair" from the perspective of value. The only requirement is that the pin being traded to them is an Official Pin Trading Pin which is denoted by a © Disney on the back of the pin.
The number of Disney pins available is quite mindboggling!  The common types are:
Hidden Mickeys -These are pins with small mickey heads hidden on them that are available in a series that are unique because they're not available for sale in stores. They can only be found on Cast Member lanyards.
Characters- Choose your favorite character and trade for as many pins containing that character as you can.
Series - These are groups of 4-8 pins that have a similar theme i.e. Pirates of the Caribbean.
Retro Disney - Pins featuring Disney attractions, characters, and past films.
I have been collecting and trading pins for years.  My favorite place to trade is at Downtown Disney.
Happy Trading!
---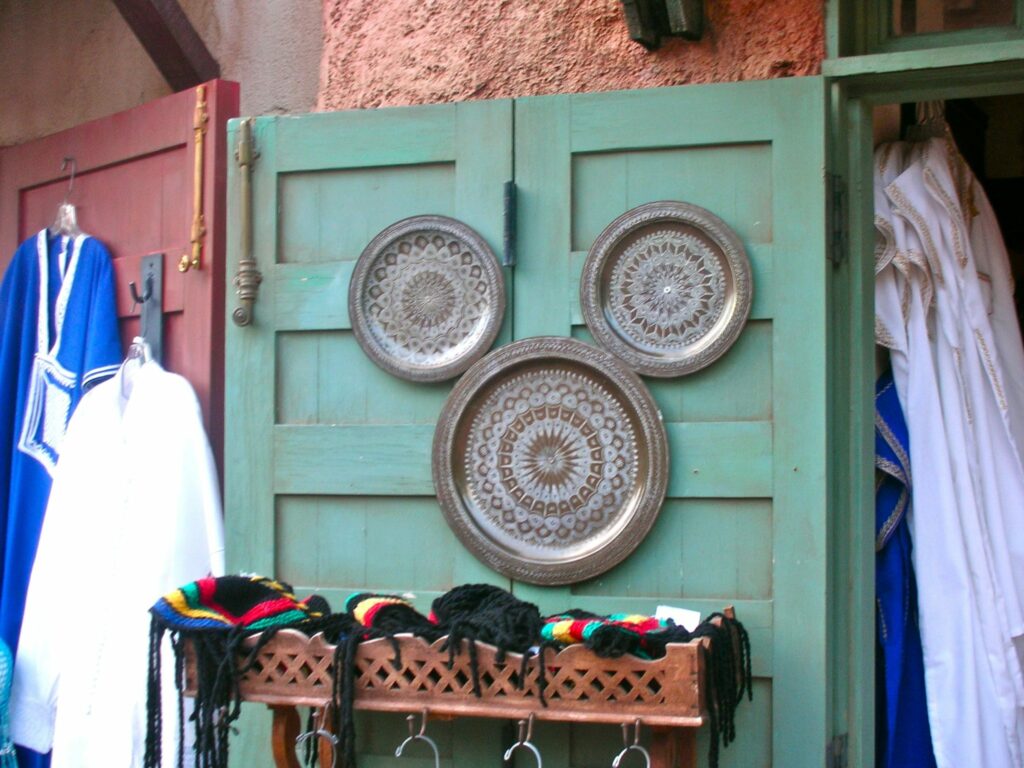 Hidden Mickeys
Hidden Mickeys are one of the best secret finds at Walt Disney World simply because there are so many of them. Whether you are in the parks, waterparks, Downtown Disney, or the resorts, you are bound to find Hidden Mickey's. If you're looking to find as many as you can, you can purchase a guidebook with all of them listed in it from many Disney gift shops.
---
See our Related Blog Posts

---
Insider Tips
When you arrive at any of the parks go to guest services and get your large button for "First Time Visit', or "Celebrating Birthday/Anniversary" and wear your button. Park staff will give you little extras.
At the end of the Indy show in Hollywood Studios, the stuntmen often hang around for photo ops as the audience is exiting.
If you have a "favorite" Disney restaurant be sure to make reservations well in advance to get a table.
Walt Disney world has free Wi-Fi throughout the parks. If you bring your own charger, you can recharge your device at Guest Relations.
---