Our Kissimmee Homes for Rent
Our villas are a perfect stress-free base for your Orlando adventures.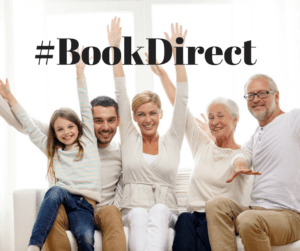 • #BookDirect and save. Did you know that Airbnb, VRBO, HomeAway, and TripAdvisor add hundreds of dollars of fees to your booking total?
• When you #BookDirect, you have direct contact with the manager or owner. When booking a vacation rental, peace of mind is important. Want to know if there is a grill, a kayak, 24/7 service, a grocery store close by? When you #BookDirect, you can find out many of these important questions and more before you commit to a reservation.
• The best price isn't on the OTAs: Unlike hotels, OTAs and aggregators (like Airbnb, Expedia, Booking.com, VRBO.com, HomeAway, TripAdvisor, and FlipKey) don't have the best price for travelers. In fact, you can save hundreds by booking directly with the owner.
• Many of the best vacation rentals aren't even listed on the major sites. We're seeing an Exodus of owners from VRBO and HomeAway towards regional booking sites. Because of the cost of using the big sites, the best vacation homes with the highest demand cannot be found on the big websites. Along North Carolina's beaches, alone, only 30 percent of the homes for rent can be found on the big websites. By limiting your search to the aggregating websites, you might be missing out on the best vacation home for your family or group.
• Managers and owners have intimate knowledge of the destination. They can direct you the best sports rentals, restaurants, things to do, tours and experiences for your dream vacation.
• If you have special needs, a manager or homeowner can help. Looking for help with your family's special needs or help with pets? A manager or owner can work with you directly to help with any of your individual needs and give you these assurances before you commit to a booking.
• During non-peak travel times, managers and owners have special offers available. From events and activities to special rates to onsite services, with direct communication with managers and owners, you get insider knowledge and the best offers.