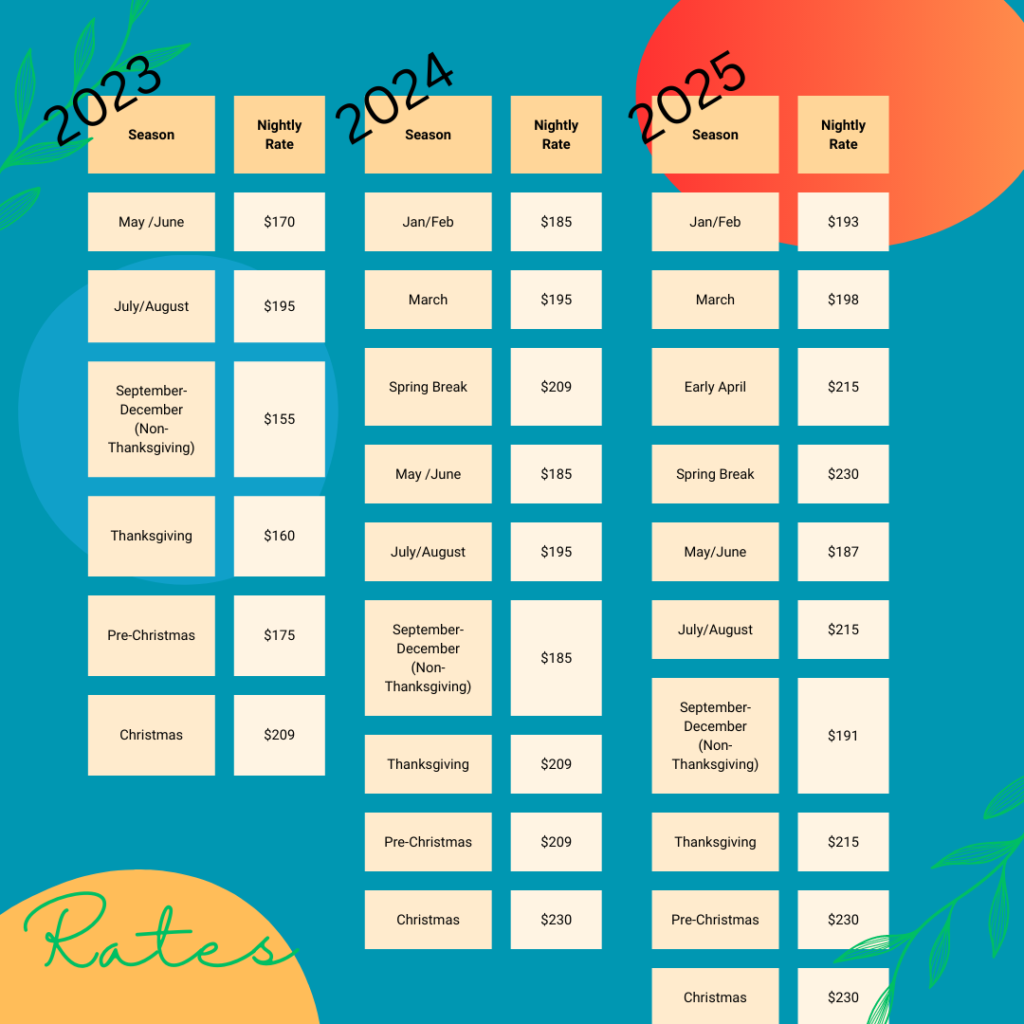 A 25% non-refundable deposit is due at the time of booking.
The remaining balance is due 60 days prior to arrival.
If a booking is made within 60 days of arrival, the full amount is due to book the home.
We require a $500 damage deposit. We place a hold on the party leader's credit card about 14 days prior to arrival. The hold is released after the home has been inspected after your departure. If no damage is found we release the hold. This usually takes 24-48 hours after your departure.
The party leader, name on the credit card, and the government-issued ID submitted on TOR must all be the same person.
Please note that the resort charges a $20 per vehicle entry fee. We include this fee for one vehicle in your booking. You will be pay the resort directly for any additional vehicles, unless you make prior arrangements with us.
---


Cancellations are non– refundable. We recognize that unforeseen circumstances such as illness can occur and recommend that guests purchase trip cancellation insurance from a private carrier.
By purchasing insurance you will have peace of mind if you need to cancel. Click the picture above to compare and buy a policy that fits your needs. This is an affiliate link
---

Pets are prohibited.
Occupancy is 8 people total, 24/7. Maximum of 6 adults over 18. The remaining 2 need to be under 18 including infants.
Parties or events are not allowed in the home.
Smoking/Vaping is not permitted in the home or on the property, including in all outdoor spaces. Smoking must be done at the street curb. Extinguished butts must be cleaned up immediately. Any smoking/vaping in or on the home property will result in charges for cleaning and/or deodorizing the unit.
---

Find Us On Social Media