If you need a relaxing break from the parks where you just get away from it all, this Lake Apopka Wildlife Drive is the place to go and it is completely free. Lake Apopka, located about fifteen miles northwest of Orlando, is Florida's fourth-largest freshwater lake and is the headwaters of the Ocklawaha River. Along the northern edge of the lake is a narrow gravel road through marshland. You can drive your car along at a slow pace to view wild Florida at its best. In fact, the speed limit is 10 mph.
On this ride, you can see, over 360 species of birds as well as alligators, turtles, snakes, otters, bobcats, plants of all sizes and shapes, and even an occasional alligator gar in the canals/ditches.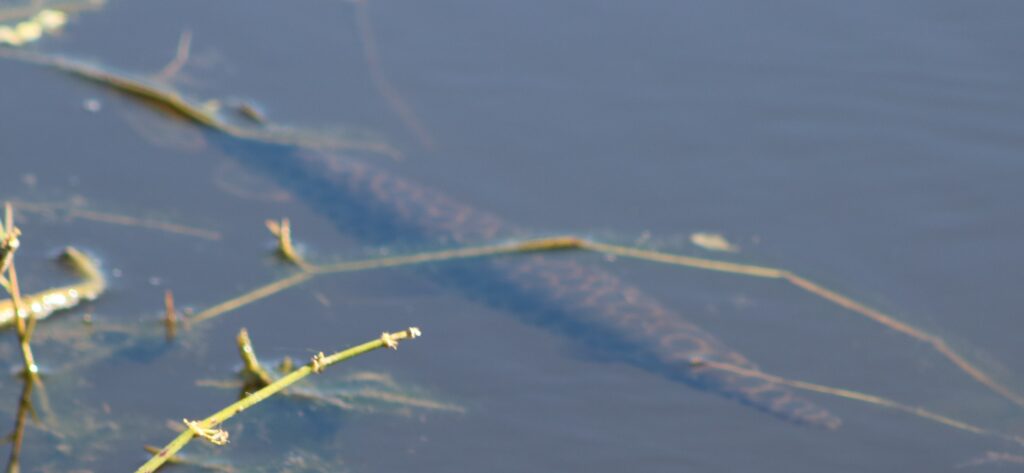 It is common to see eagles and ospreys flying by with birds in their talons.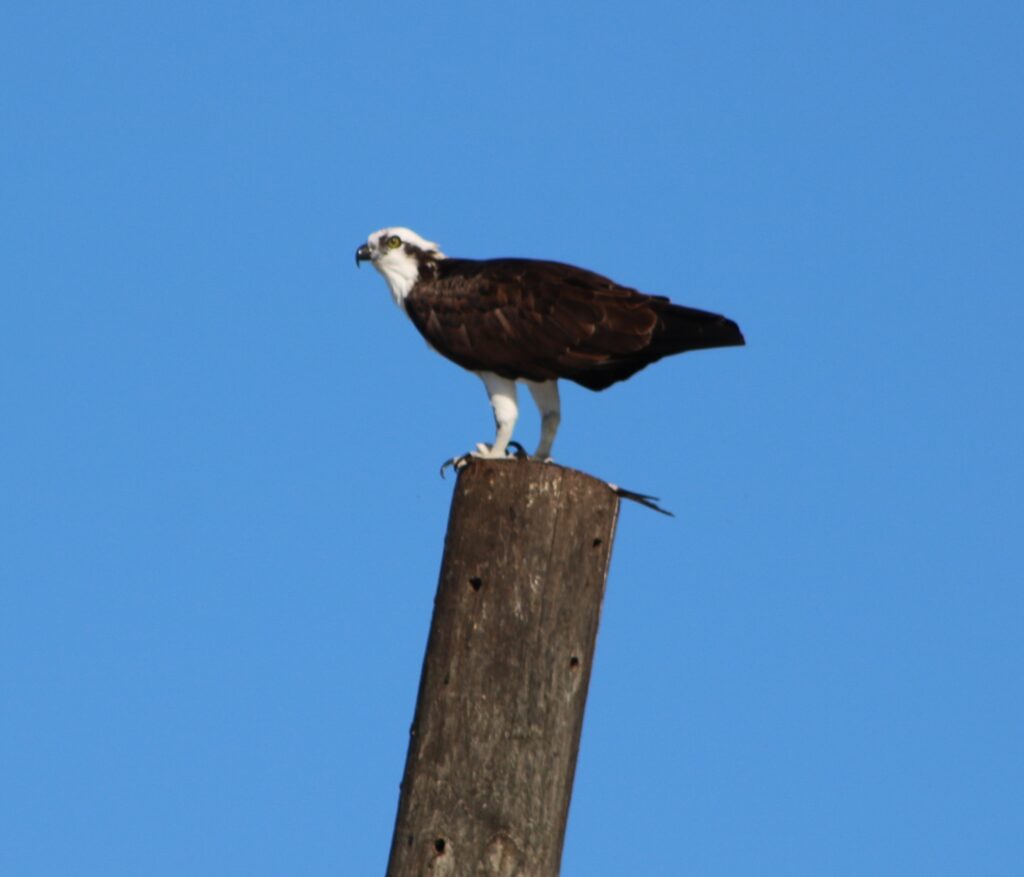 During the 11-mile ride, there are stop markers that correspond with the Lake Apoka Wildlife Drive Audio Tour. Learn about the history of the area, the land, and many of its inhabitants.
For the serious Birder or Butterfly spotter use these handy checklists to keep track of what you see.
The drive is one way only with room to pull over for pictures or just to look at the abundant wildlife. We decided to give it a try recently and were absolutely delighted. So much so that we spent three hours slowly making our way through the eleven miles. I expect most people do it in a much shorter time, but I like to stop for pictures, like the one below of a Roseate Spoonbill.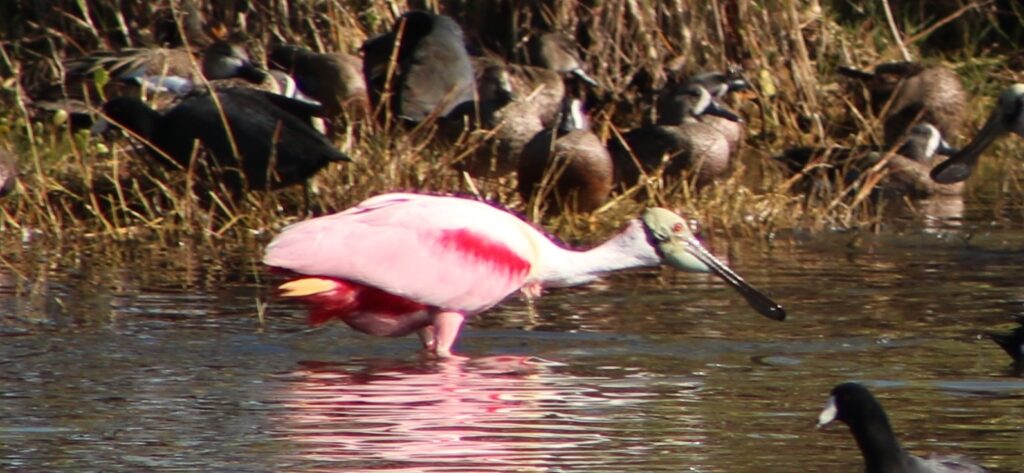 I will caution you to be careful about letting small children or pets walk along this trail as there are many large alligators. Some of them are actually sunning themselves on the side of the road, within feet of your vehicle.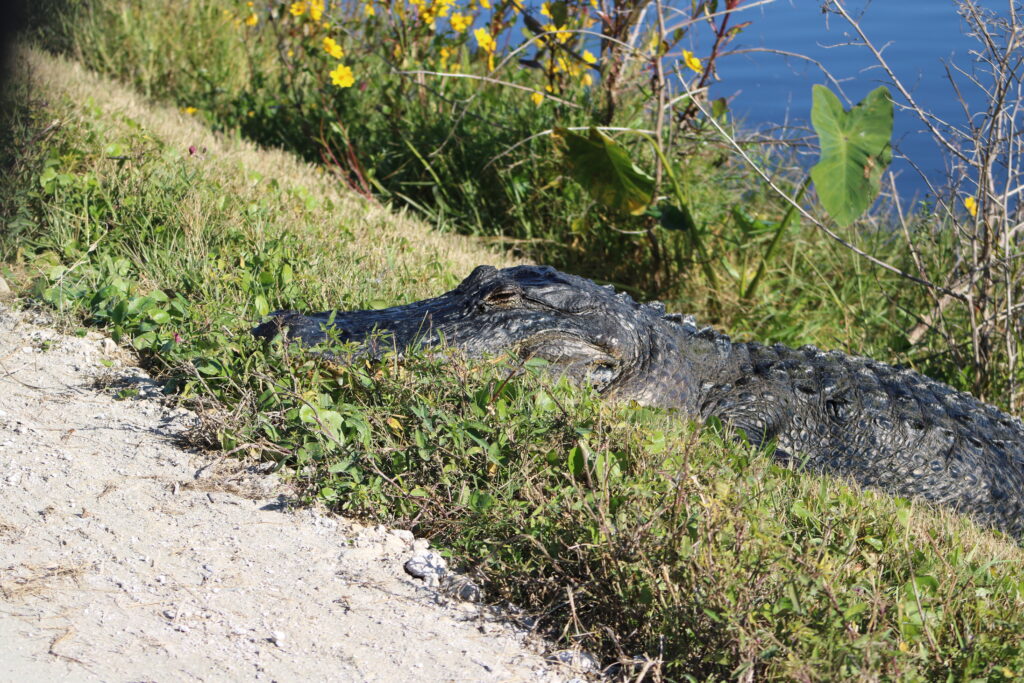 The road is open Friday through Sunday and on federal holidays from sunrise to sunset. The entrance gate opens electronically at sunrise and closes one hour before sunset to allow drivers enough time to exit the drive. It starts at 2803 Lust Road, Apopka, Florida 32703 and ends on Jones Road in Orange County. Dogs are allowed but must be on a leash.
Find Us On Social Media