Nightlife in Orlando has many options. Disney Springs is just one of the major nightlife options available. This venue offer a huge selection of nightlife activities that include restaurants, shopping, theaters, concerts, live entertainment and more. There is always something to please everyone.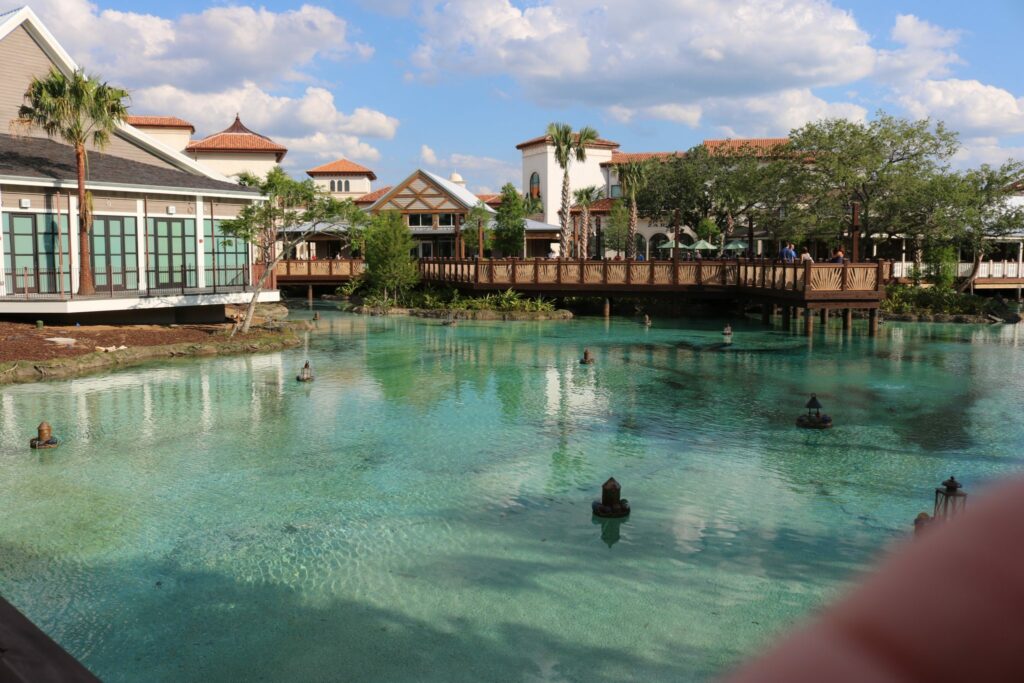 ---
Disney Springs
Post Updated Apr 22, 2022 @ 9:33 am
Disney Springs is comprised of four distinct areas that house more than 65 restaurant choices, more than 100 stores to shop in, and lots of entertainment.
The restaurants have great atmospheres and reasonably priced meals. Each of the districts offers many options of table service or quick service options.
Parking is free in the state-of-the-art garages. There are two multi-level garages, the Orange and the Lime, and they are both spectacularly high-tech.   As you enter the garage, the lighted signs tell you how many empty spaces are on each level and respectively in each row.  Additionally, each empty space will have its own light. All levels have escalators to the entrance, and if you have mobility issues there are elevators.
Designed to be the work of a fictional town, its history was settled in the mid-1800s by a cattle rancher. He discovered the "springs" and developed the town outward from there.
West Side

Disney's West Side is designed to be the town's entertainment area. Here you will find Cirque du Soleil, the House of Blues, and Splitsville Luxury Lanes. There are over 15 restaurants to choose from. Also, there are a variety of shopping choices. And, of course, entertainment, including a movie theater.
---
The Landing

The Landing Area represents the town's transportation and marina. You will find nautical and aviation-themed restaurants. The BOATHOUSE serves as the area's port. Here you can hitch a ride in the amphibious cars. Refuel for your next adventure at Jock Lindsey's Hangar Bar!
---
Town Center

Town Center is the fictional town's business center. The architecture is from the 1920's Spanish Revival era. This area includes more than 30 shops and many dining options. Amorette's Patisserie and Blaze Fast-Fired Pizza are among the favorite places to grab a bite to eat.
Marketplace

Marketplace represents the 1930's American Craftsman style architecture. The Earl of Sandwich was the first restaurant to open in this area. Still open today, enjoy a variety of signature sandwiches, salads, and more. To finish your meal, stop by Ghirardelli Soda Fountain and Chocolate Shop for a sweet treat.
---
See Disney's Full Lineup of Shopping, Dining, and Entertainment Choices
---
For More Reading about Dining and Entertainment: