The Magic Kingdom was the first of the four parks to open in Walt Disney World. Beginning construction in 1967, the Magic Kingdom opened on October 1, 1971. The layout and rides were modeled after the Disneyland Park in Anaheim California.
When it opened, there were twenty-three attractions. Three were unique to the Magic Kingdom. The other twenty were exact replicas from Disneyland. The attractions were split into six themed lands; Main Street, U.S.A., Adventureland, Frontierland, Fantasyland, and Tomorrowland. Liberty Square was exclusive to the Magic Kingdom.
The lands are designed like a wheel with its hub located just in front of Cinderella's Castle.
Since opening day, the Magic Kingdom has only closed for seven hurricanes and on September 11, 2011.
The Magic Kingdom holds a special place in my heart. Some of the rides are childhood favorites, while others have become our new family favorites.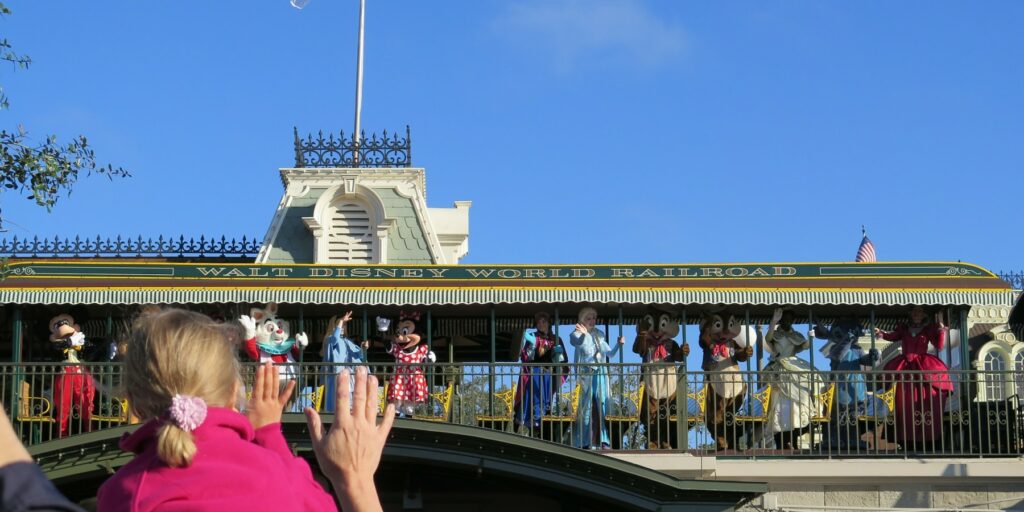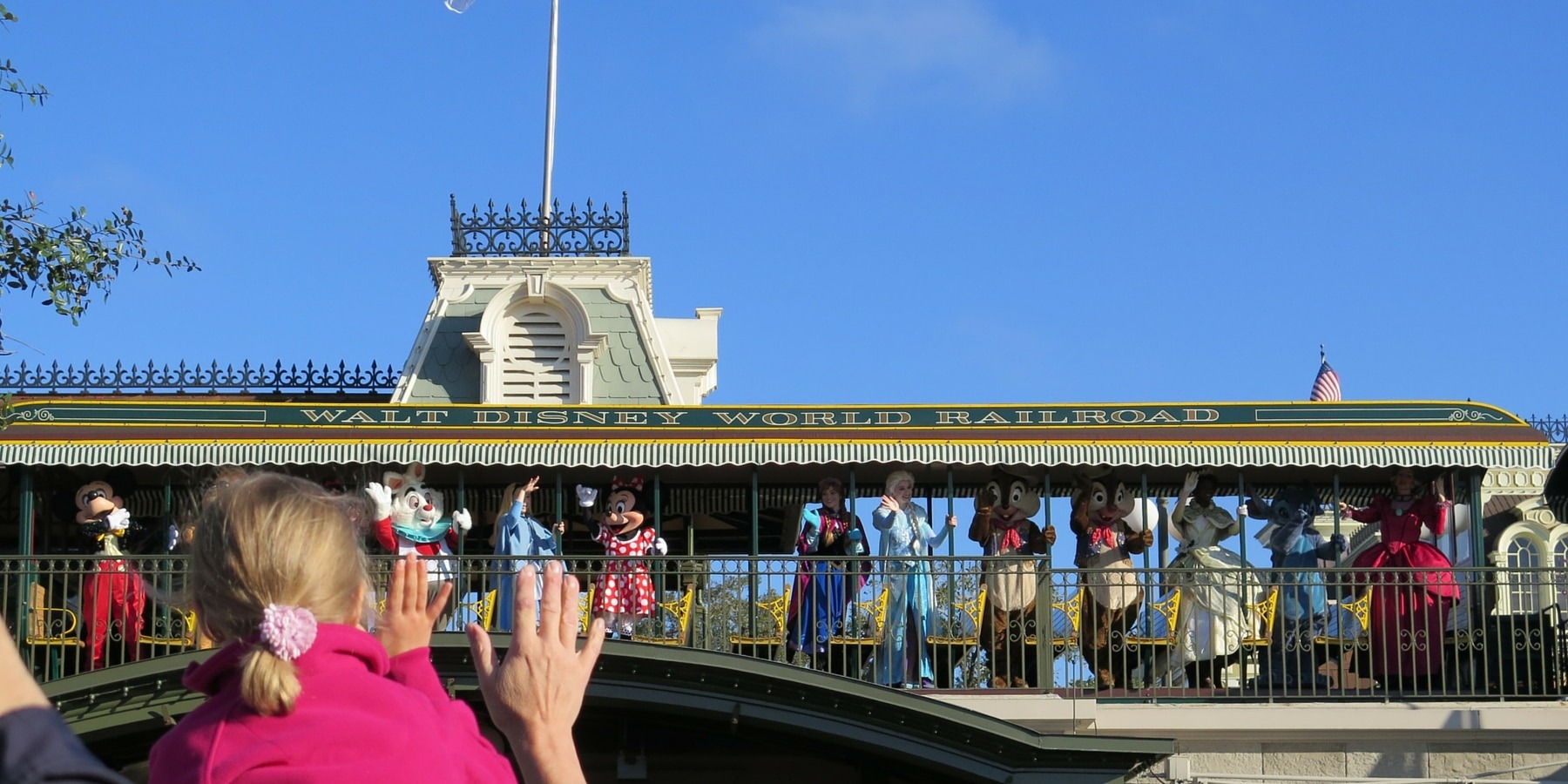 Main Street, U.S.A.
When you first arrive at the Magic Kingdom, you will pass under the railroad tracks and enter Main Street, USA. This represents the "opening credits" to the park. The decor is inspired from New England to Missouri early- 20th century architecture. Take note of the names in the upper windows along the road, as well how the lamplights change as you progress toward Cinderella's Castle.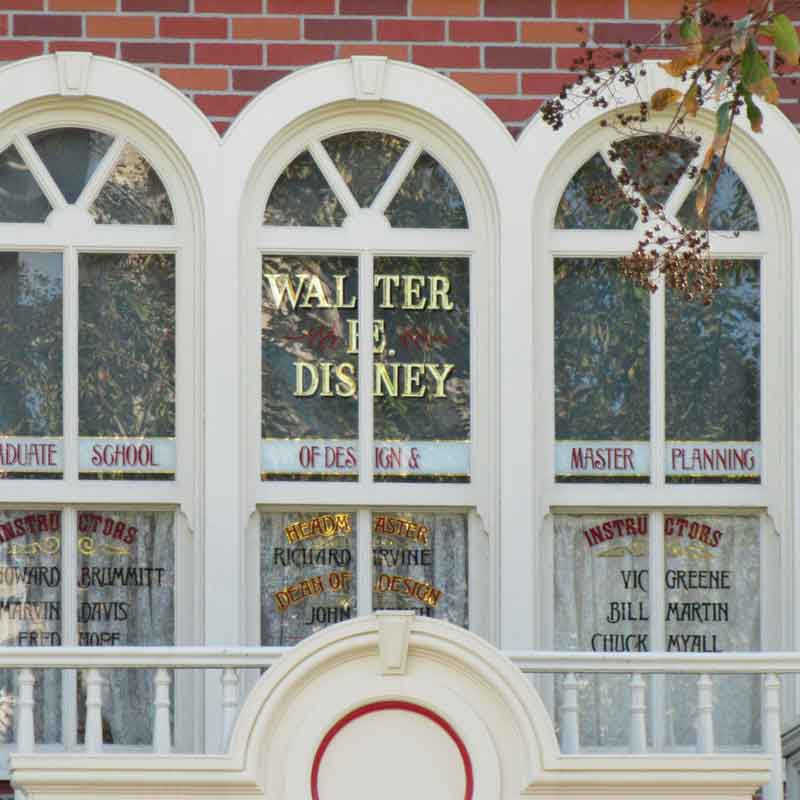 At the end of Main Street, USA is the famed Cinderella's Castle. The castle is built using forced perspective so it appears to be larger than it is. It stands at 189 ft tall. It is transformed at various times with different decorations and lighting.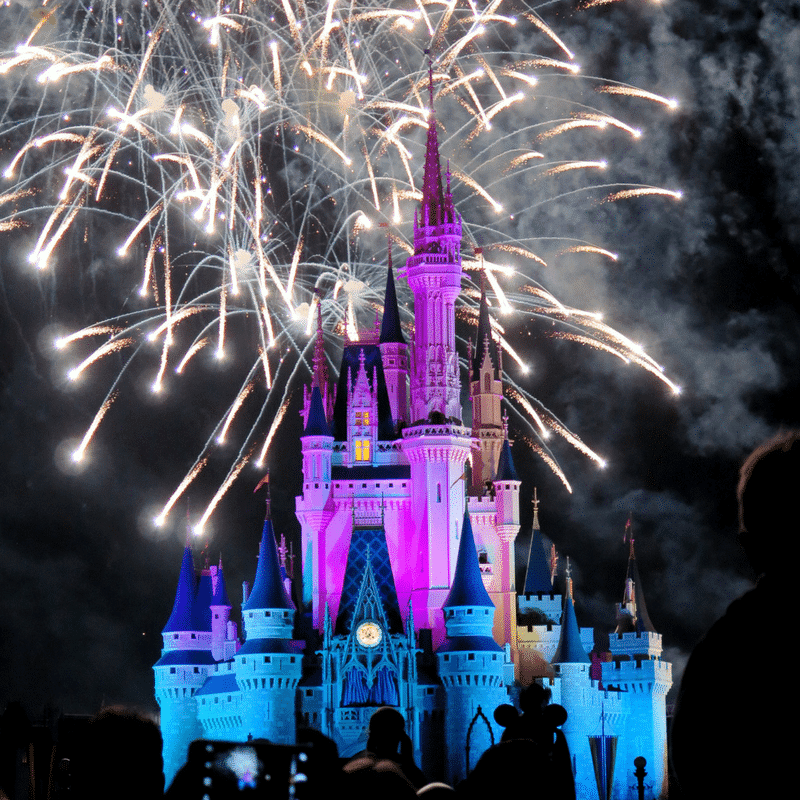 Other things to look for on Main Street, USA
Main Street is lined with shops selling merchandise and food
Casey's Corner
working barber shop
Town Square Theater
Firehouse (get your sorcerer cards here)
guest relations
---
Tomorrowland
Space Mountain
Space Mountain is a family favorite. This is a high speed roller coaster in the dark. There are lights that form stars and galaxies, and my whole family finds this ride thrilling and adventurous. The Magic Kingdom Space Mountain is faster than the Disneyland Park, Anaheim one.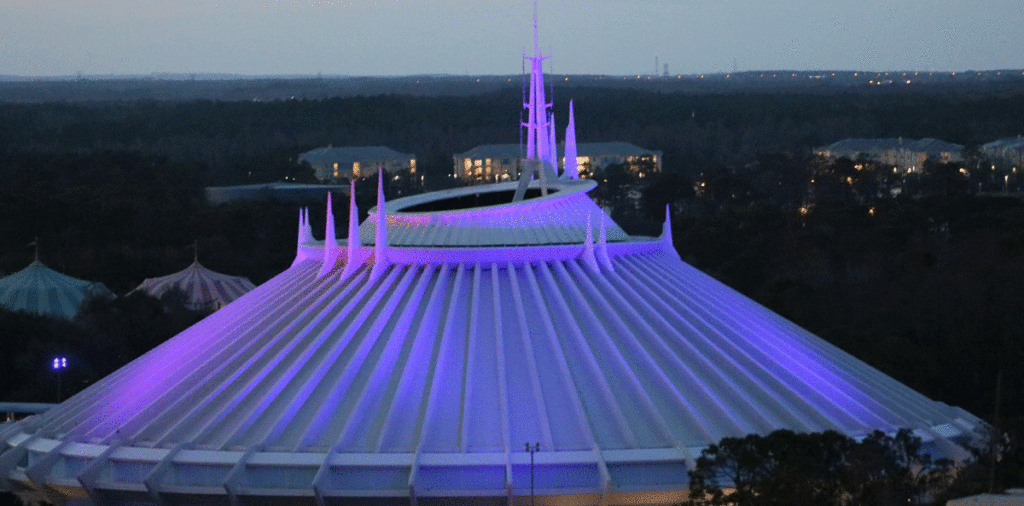 Also in Tomorrowland look for:
Walt Disney's Carousel of Progress,
Astro Orbiter
Tomorrowland Transit Authority PeopleMover
Buzz Lightyear's Space Ranger Spin
Monsters, Inc. Laugh Floor
The TRON Lightcycle Power Run roller coaster from Shanghai Disneyland will be opening to the north of Space Mountain in a new area of Tomorrowland, and it will be open before Disney World's 50th anniversary in 2021
---
Adventureland
It is themed to resemble the Africa and Asia's remote jungles and the mysteries that come with exploring foreign lands.
Pirates of the Caribbean
One of the favorite attractions is the Pirates of the Caribbean. Enter the dark world of the pirates and see just how they live. Beware you might find yourself in the midst of a gun battle. Be sure to duck!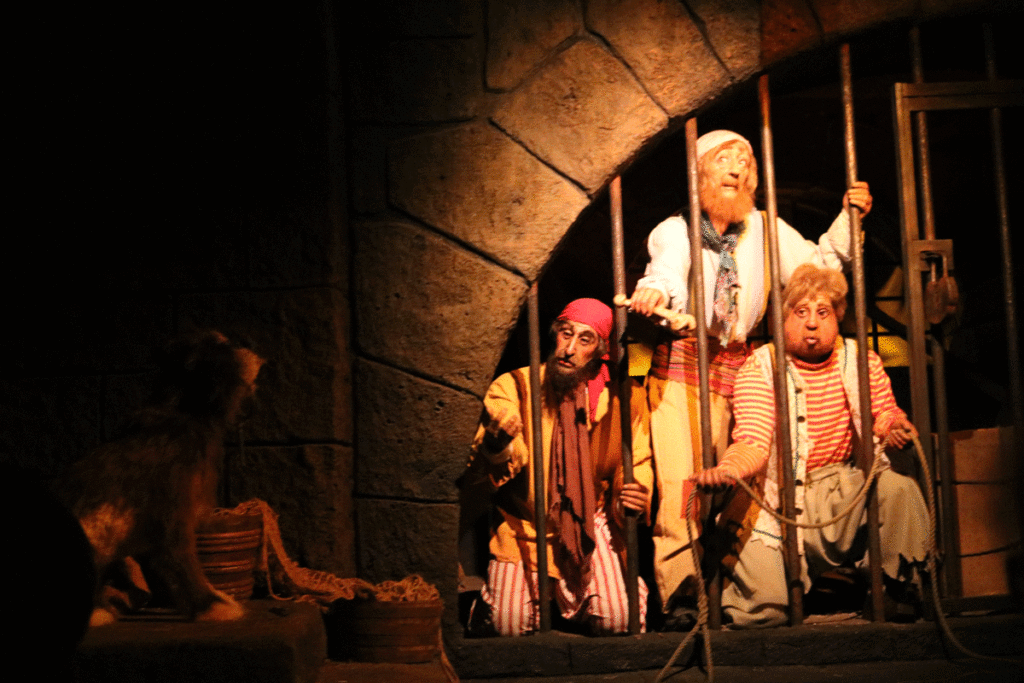 Other attractions in Adventureland include:
Jungle Cruise
Walt Disney's Enchanted Tiki Room
The Swiss Family Treehouse
The Magic Carpets of Aladdin.
---
Frontierland
Relive the life of a cowboy in the American Old West. this land contains
Big Al's, Frontier Trading Post and the Prairie Outpost and Supply for your wild west purchases. Frontierland in the Magic Kingdom is where Walt Disney World's Festival of Fantasy Parade begins. Two popular rides are located in this land. Be sure to get fast passes for these rides!
Splash Mountain
Splash Mountain is a popular ride, especially on a hot day! This ride starts out as a nice ride through Briar Rabbit's Patch, but ends with quite the splash, literally.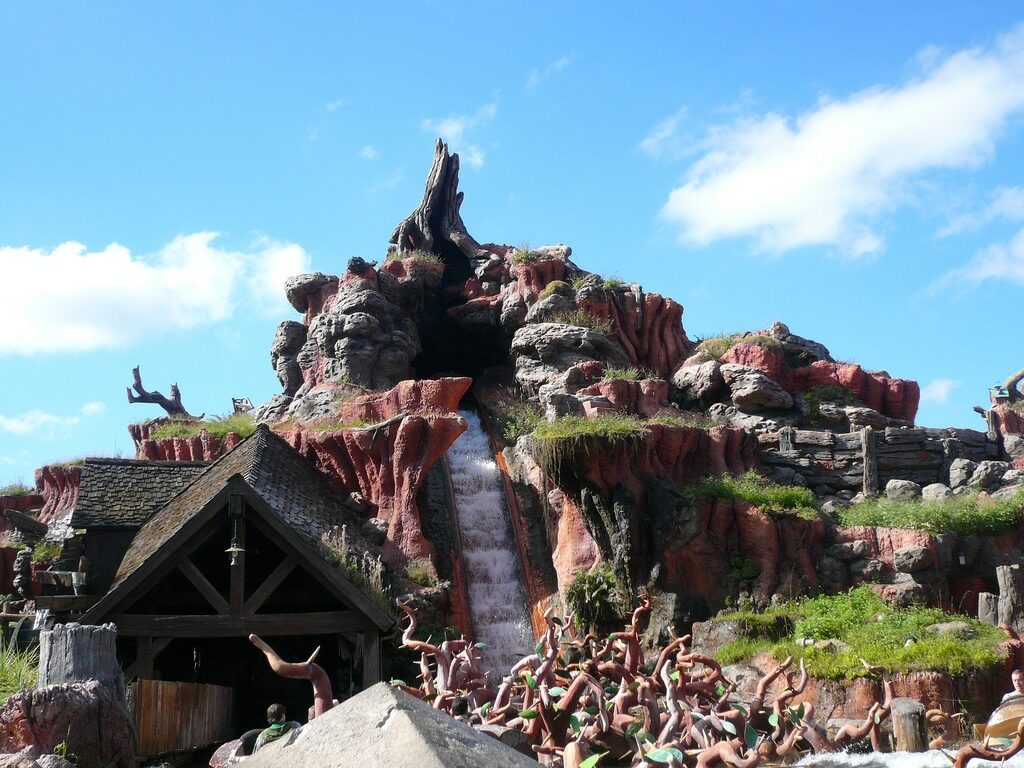 ---
Thunder Mountain Railroad
This mild roller coaster takes you back to the Wild West. In the "wildest ride in the wilderness"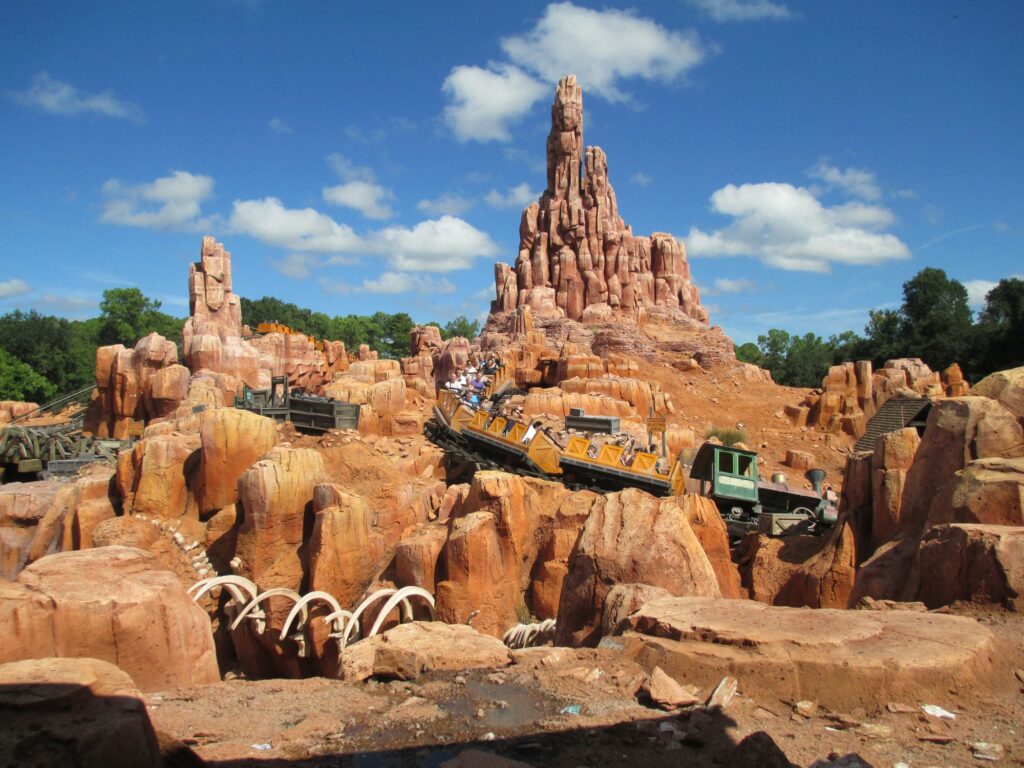 ---
Liberty Square
Liberty Square in the Magic Kingdom is inspired by a colonial American town set during the American Revolution. Also in Liberty Square take a ride on The Liberty Belle Riverboat, visit The Hall of Presidents or see The Muppets Present…Great Moments in American History.
Haunted Mansion
This is one of my favorites since I was little. The interactive queue is actually quite entertaining.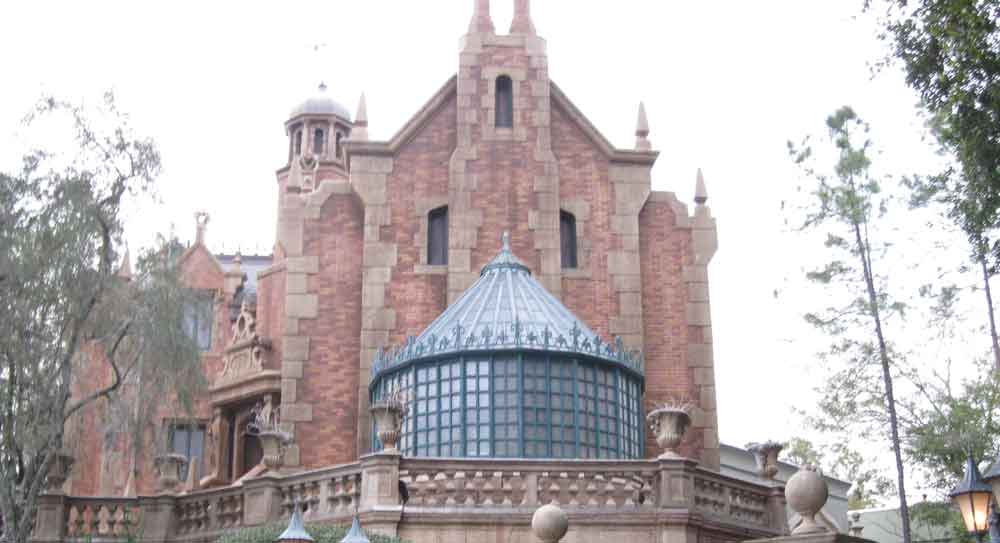 ---
Fantasyland

"Fantasyland is dedicated to the young at heart and to those who believe that when you wish upon a star, your dreams come true."

Walt Disney
It's A Small World
I love this ride for its sentiment. My parents would take me on this ride over and over again, and as much as I hated it as a teen, I want to continue the legacy with my children. Be sure to embarrass your kids by putting your arms in the air and screaming with delight as your boat launches! On a more serious note, sit back as you float through several cultures of our world and see our diversities as well as our similarities. OK, so teens might find this boring but for us it is a must do!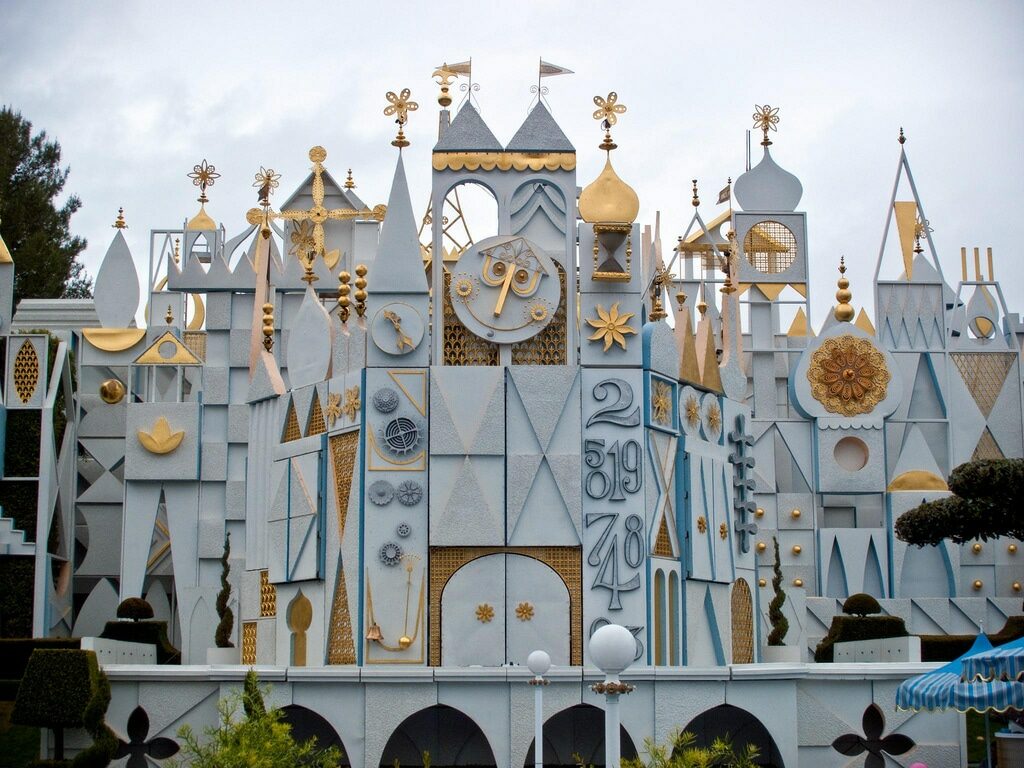 Find Us On Social Media