We have heard that technology and the use of apps make our lives easier, but at the parks, it is a game changer. Gone are the days of the dad running across the park to see wait times for a favorite ride, or mom pushing the stroller through the crowds in hopes of scoring that FastPass.
There are hundreds of apps available for the Disney area. The most popular include planning your trip, navigating the parks with interactive maps, checking line times on your favorite ride and reserving your FastPass+ and dining.
Here are a few of our favorites.
MY DISNEY EXPERIENCE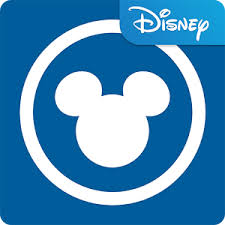 This app is owned by Walt Disney World and is the most comprehensive app available. The app is free to download and you do not need to be a WDW resort guest to use this app.
reserve your FastPass+ (up to 30 days in advance for non-WDW guests) for all your days planned at the parks.
Make a list of the rides you would like to experience
Linking party tickets together
make and manage your dining reservations
see wait times for the rides
locate attractions on the interactive map
get directions to anywhere in the park
"Character Meet and Greet" times and locations
closest restroom
shows, parades and other event times for the day
PhotoPass locations
manage and link PhotoPass photos
guest services locations
find shopping and spa services
NEW for Pandora

Pre-order food at Satu'li Canteen
Interactive Special Missions

Family Finder for Walt Disney World
It is not uncommon to have to split up the party when in the parks. Maybe a little one needs the restroom or someone just has to have that Pineapple Dole Whip. Then you decide you will meet to see the fireworks. But you didn't expect the crowds to be as large as they are and you are certain you will never see your loved one again. Been there! Family Finder app will help.
All members of your party need to download the app to their iPhones. Each member is given a My Finder Id. Link the ids of all the members of your devices and you will be able to see where each member is located. The app will update every two minutes to avoid draining your battery. It works for an eight-mile radius of the parks.

Walt Disney World Trivia
One of the cons about the parks is waiting for that ride you have to experience. It is inevitable. While most of the rides are great about providing an interactive queue, sometimes you just need something different. This app is for those who like trivia. The questions are timed and a high score can be recorded. This app would be great for tweens, teens, and adults.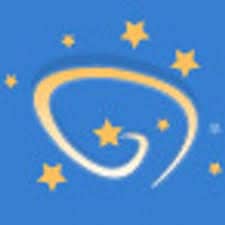 WDW Magic
I find this app to be most useful for the latest news at Walt Disney World. Here you can find information about trip planning, the latest traveler tips, detailed information about events and the most useful for me is to watch for park closings and openings due to maximum visitor capacities. They also keep up-to-date on rides closed for refurbishment.
The forum section is quite comprehensive and here you can find lots of information regarding all things Disney. Sign in to post your questions
See More about Walt Disney World, Magic Kingdom, EPCOT, Hollywood Studios, the Animal Kingdom here
Find Us On Social Media