So your trip to Disney World is all planned and the entire family is feeling the excitement of anticipation. That is a good thing, and in fact to help keep the anticipation high you might think about watching some of the many Disney movies and then plan on the attraction. If you search on the internet you will find that a lot of them have something to do with the parks and you could share that with your children. Below are our top seven picks.
---
Frozen
In EPCOT there is a Frozen ride in the Norway Country exhibit. With any luck, you can get fast passes for it and save a lot of waiting time. The ride is a mild thrill ride on a large boat passing through various scenes reminiscent of the movie, with some of the main characters talking to you as you pass them. Again, it is a minor thrill ride, but you might want to sit close to your youngest children just in case they need a quick reassuring hug.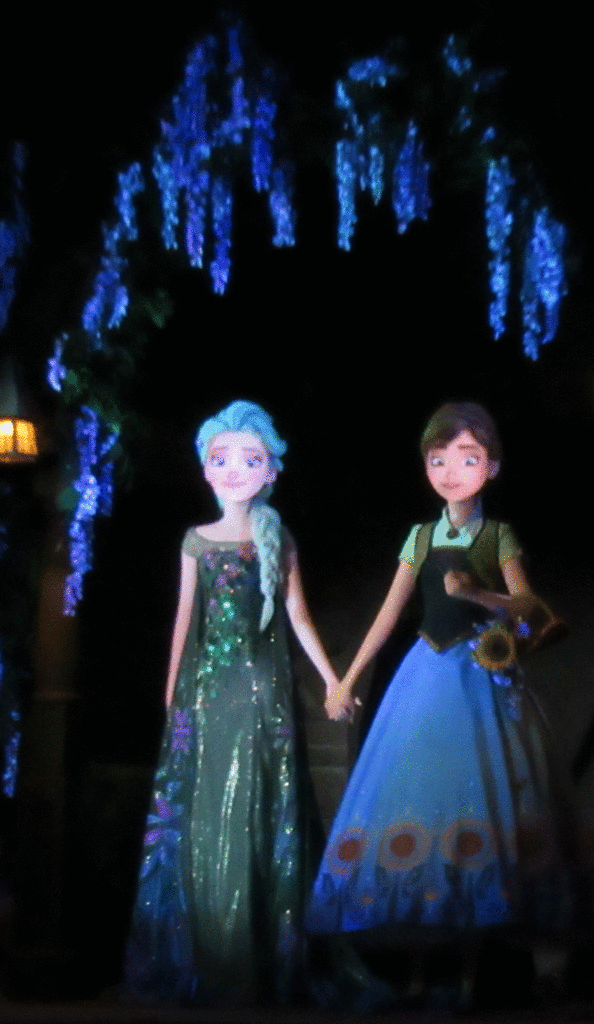 In For the First Time in Forever: A Frozen Sing-Along Celebration at Hollywood Studios you can sing Let It Go out loud along with some of the characters from the movie. This seated theater experience features stories, songs and special guests from the movie. Check daily schedules for show times.
There is are also character meets and greets where you can speak with Elsa or Olaf the snowman.
---
Toy Story
Another great Disney movie for your children to watch is Toy Story. This year at the Epcot Flower & Garden Festival there was a topiary of Andy, the main character.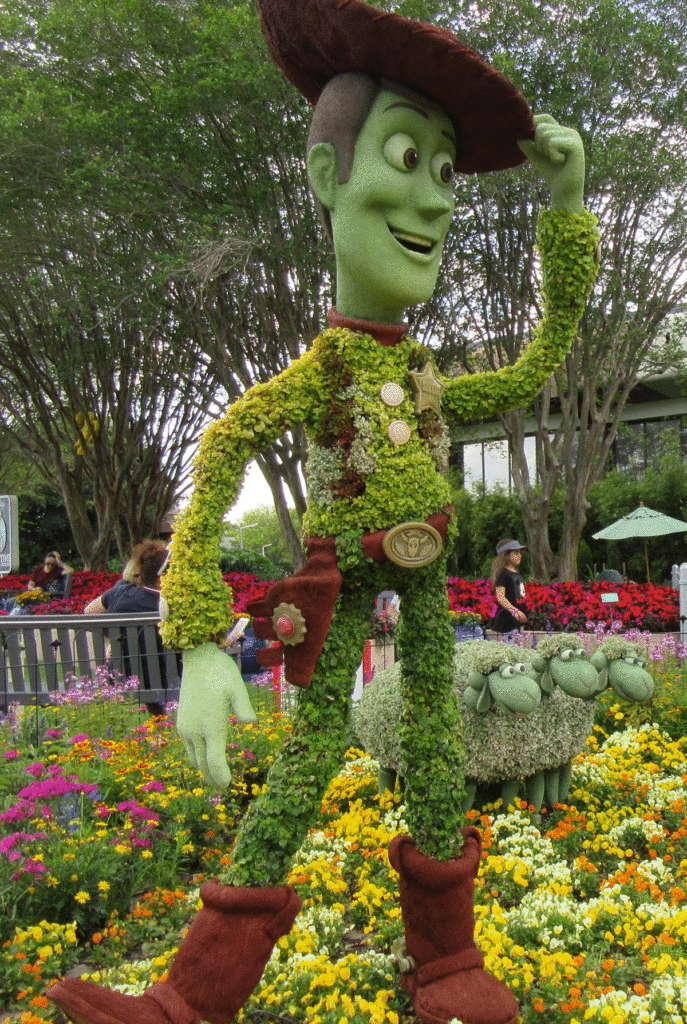 Beyond that, Hollywood Studios has a whole new section entirely dedicated to the movie, including the Slinky Dog Dash Rollercoaster.
The rollercoaster is definitely a thrill ride, so be prepared to give more hugs. In this new area of Hollywood Studios, everything is designed with the movie in mind. As you enter you pass by a giant Andy doll and will see others as you stroll through the area. In fact, everything is oversized to give the illusion that you have shrunk down to toy size yourself. You will most likely run into the Green Army Drum Corp and get to listen to their exciting drum show, scheduled many times during the day.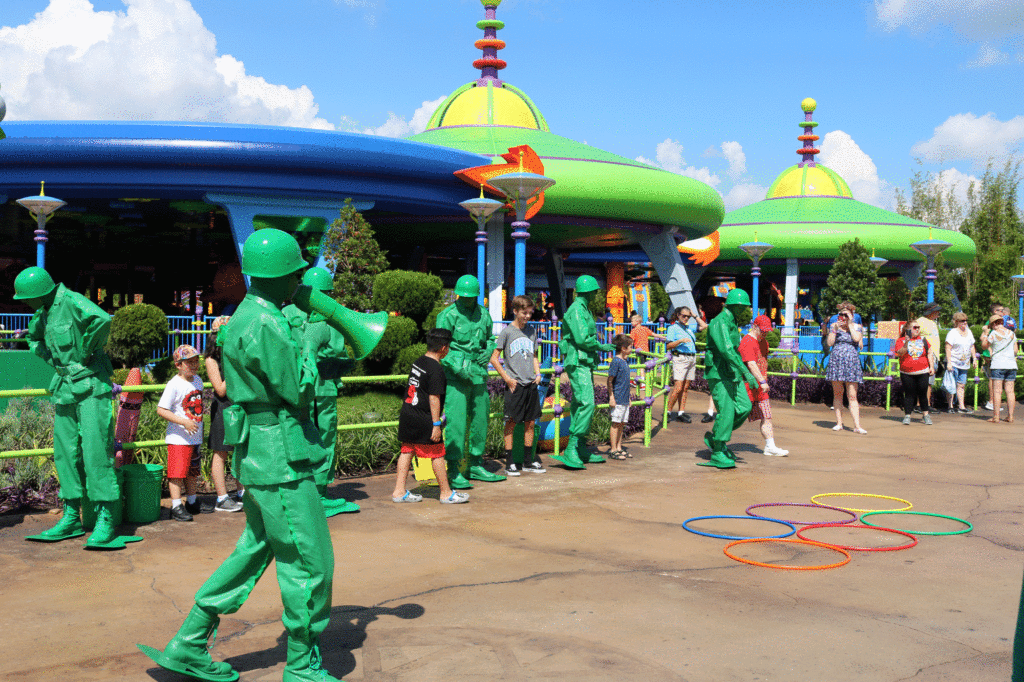 ---
Alice in Wonderland
Many of Alice's adventures take her to places she has never seen or felt before. Join Alice on the Mad Tea Party in MK, and see her (sometimes with White Rabbit) at the meet and greets nearby. Additionally, she comes to Epcot in the UK pavilion. Purchase Alice merchandise in the nearby UK pavilion shops. Be sure to ask her if she had her tea yet today.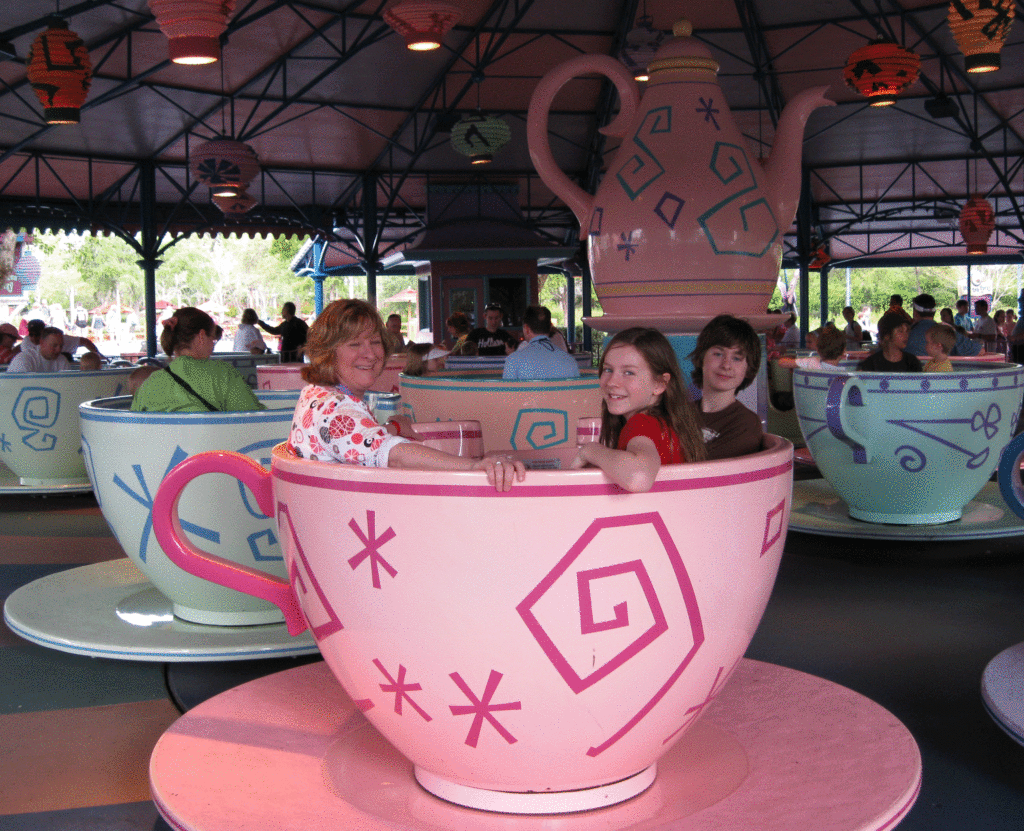 ---
Aladdin
After watching the Disney movie, be your best self and fly on the magic carpets of Aladdin in Adventureland of the MK. Aladdin and Jasmine regularly appear in Agrabah Bazaar or in Epcot's Morocco pavilion. Ask him about his latest adventure on his carpet or bring him an apple to help keep him out of trouble.
---
Beauty and the Beast
A trip to Hollywood Studios isn't complete without seeing Beauty and the Beast Live on Stage at Hollywood Studios. Be sure to look ahead for show times and get there early. If you want to meet and greet Belle, later on, find her in the France Pavilion at EPCOT. For a fun, interactive meet and greet she appears with Lumiere at the Enchanted Tales with Belle at Fantasyland MK. You may catch a glimpse of her in the Disney Festival of Fantasy parade as well.
Beast occasionally will make an appearance after dinner at Be Our Guest also in the MK.
You can find Gaston, recovering from his rejection by Belle at Gaston's Tavern in Fantasy land MK.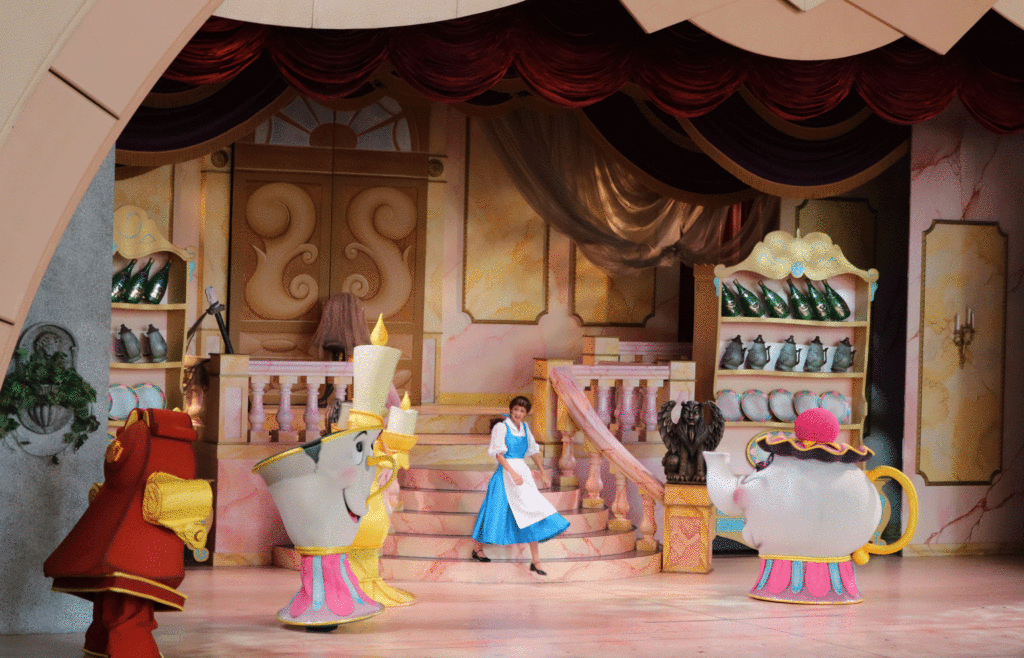 ---
Star Wars
Take your pick of which one to watch or better yet watch them all! Whether you are a fan of the 70's movies or a new fan, there are lots to see and do that are Star Wars-related. At Hollywood Studios join the Jedi Training Academy, travel with R2D2, and C3PO on Star Tours the Adventure Continues, or follow Captain Plasma up Hollywood Studios BLVD as she commands her squad of stormtroopers in The March of the Order. Kylo Ren, BB-8, and Chewbacca have photo ops at Star Wars Launch Bay. Find lots of Star Wars merchandise at the Star Tours gift shop, including building your own lightsaber.


Another opportunity is Star Wars: A Galactic Spectacular Dessert Party at Disney's Hollywood Studios. This extra-paid event has Star Wars-themed sweet desserts, specialty drinks, and an assortment of charcuterie (shahr-koo-tuh–ree) and cheeses. A charcuterie board most often consists of a variety of meats and cheeses and often fruit or nuts, After enjoying these desserts and drinks, you'll be escorted to an exclusive reserved-viewing area where you can watch Disney Movie Magic and Star Wars: A Galactic Spectacular.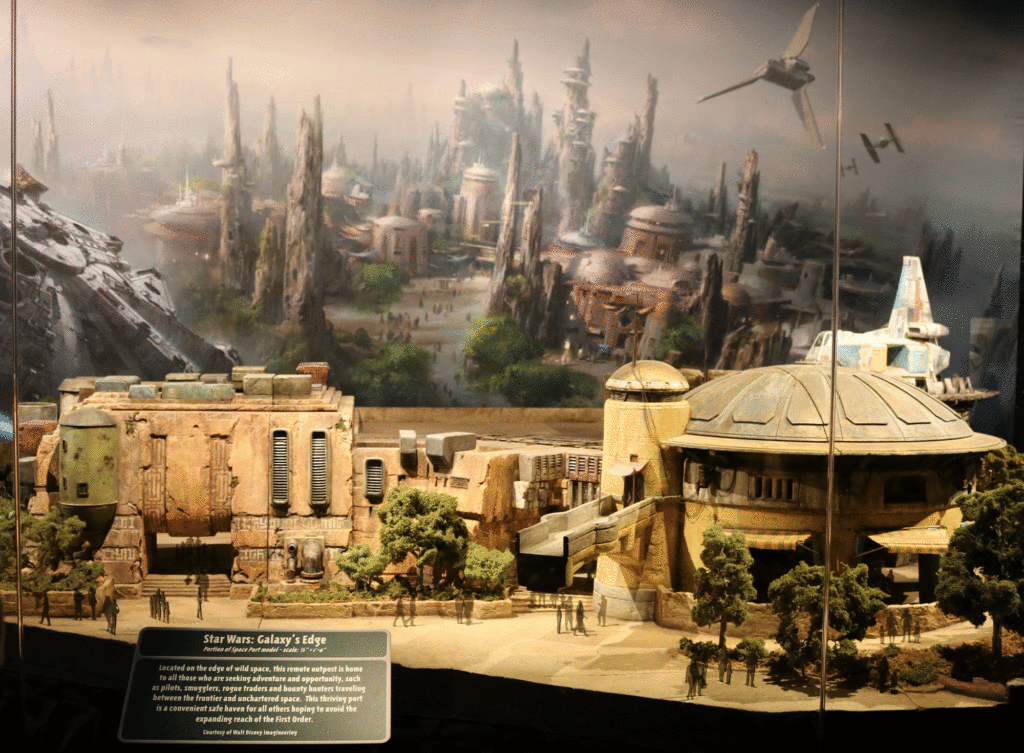 ---
Pirates of the Carribean
Take your pick or watch all five, then set sail with Captain Jack Sparrow on one of his many adventures on the Pirates of the Caribbean attraction in Adventureland at the MK. Afterward, take part in the interactive scavenger hunt Treasures of the Seven Seas. Locate hidden treasures throughout Adventureland, while battling enemies with Captain Jack Sparrow. You'll fight pirate enemies like Captain Barbossa and Blackbeard to capture the Treasure of the Pacific, Treasure of the Mediterranean, and others. If you succeed in completing all the tasks and gain all the treasures, you'll become an official pirate member of Captain Jack's crew! Captain Jack Sparrow regularly appears nearby.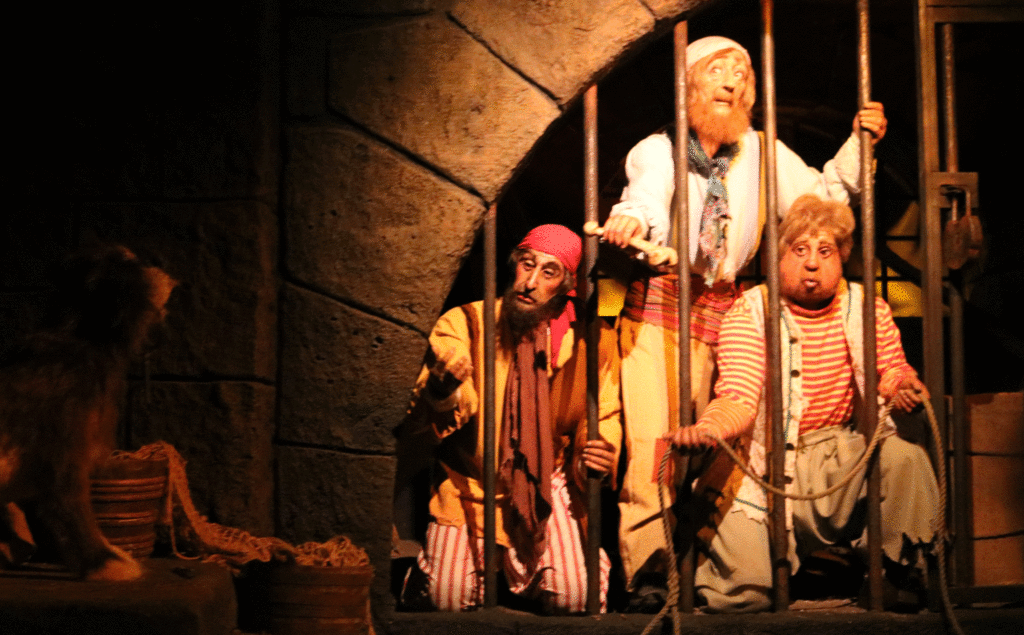 Find Us On Social Media