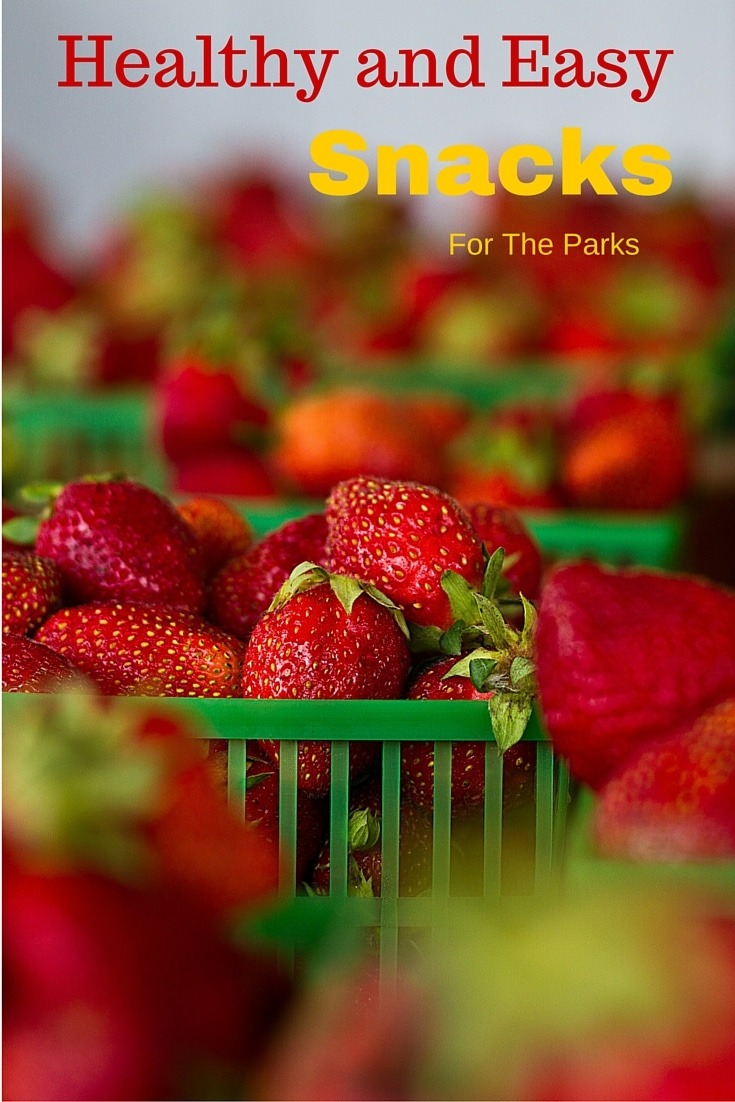 It is always a good idea to bring some snacks for the kids to eat at the parks, and as long as you are making them they might as well be healthy too. Although there is plenty available at the parks, it can be expensive and not necessarily as healthy as we would like.
You can start out with something as simple as cutting up some vegetables like carrots, cucumbers, broccoli or what ever you family likes and maybe pack some dressing to dip them in as well.
Also, sandwich baggies with raisins, nuts or cut up cheese so that you can give them each their own bag.
Another idea is to fill small containers with various types of berries or just pack larger whole items like bananas, apricots or apples.
A few napkins or hand wipes would also be a great idea, even if you don't pack any snacks. Kids always seem to need a little help keeping their hands clean. You may not be able to get them to eat these snacks at the park, but offer them again on the trip back to your rental home. The kids will be hungry then and more willing to eat something healthy, particularly if it is all that is available.
Contact us for vacation rental homes in the Disney area at https://vacationorlando.rentals
Find Us On Social Media