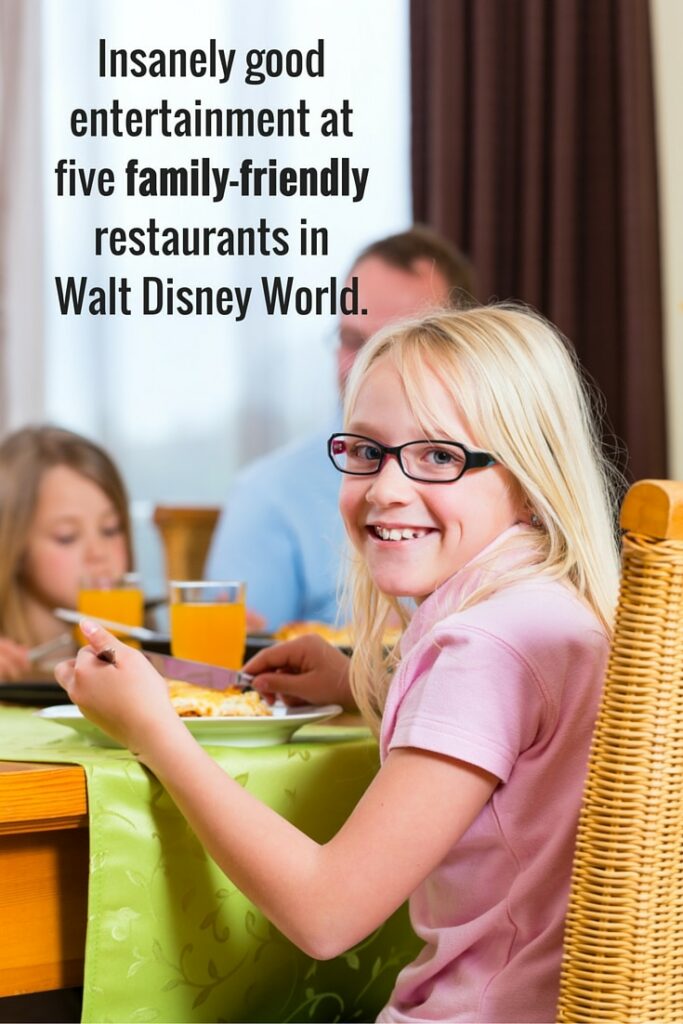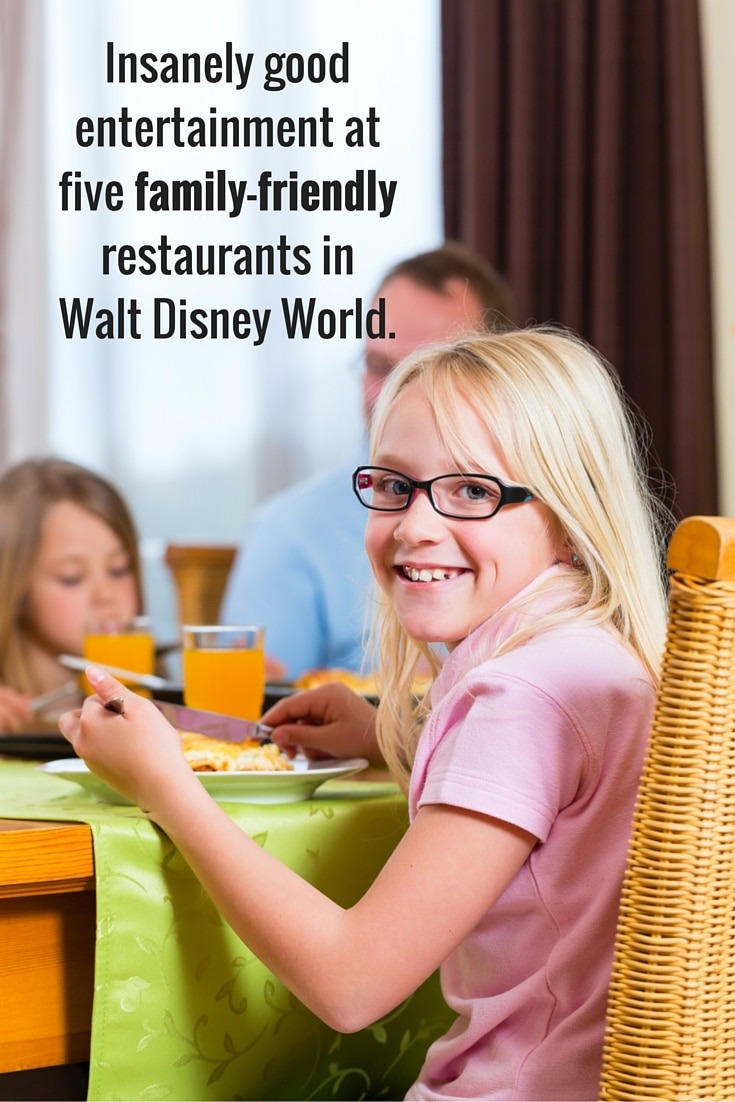 Did you know that if you ate at a different restaurant, in the Orlando area, for all of your meals every day, it would take you more than five years to eat at every restaurant?
There are so many choices to write about it was a hard decision to narrow it down. I finally decided on Disney dining with entertainment. Sixty percent of the travelers to the Orlando area come to visit the Disney parks and many hope to have a special meal to commemorate their visit. Here are our top five choices.
---
 California Grill at Disney's Contemporary Resort Hotel
My favorite is the California Grill at Disney's Contemporary Resort. The entertainment is the incredible views and the Fireworks Spectacular Show at Magic Kingdom park. I have visited this restaurant a couple of times and have loved the experience. They are very friendly and helpful providing me alternatives for my food allergies.
This restaurant which is located on the 15th floor of the hotel has beautiful views right from your table and two observation decks to walk along. See the serene Seven Seas Lagoon, as well as lots of Orlando's famous icons such as the Orlando Eye, EPCOT Spaceship Earth, Hollywood Studio's Tower of Terror and Animal Kingdom's Tree of Life.
No worries if you dine before the fireworks. All you have to do is return and show your receipt from that date and they will escort you up to the observation deck.
Menu type: Fresh, seasonal Californian
Kids Menu: ages 9 and under
price range $$$
dress code: yes
reservations: required
Dining plans: Dining, Deluxe, Premium, Platinum
---
Rainforest Cafe at Disney Springs and the Animal Kingdom
Located in two great locations this restaurant is a great place for kids. Dine in the midst of the Amazon Jungle with large brightly colored fish, noisy gorillas, elephants and birds, and a roaring, passing thunderstorm every few minutes. We have dined a few times at both locations. Our favorite is the Disney Springs location but it is also the busier of the two locations.
Menu type: American Tropical including salads, pasta, burgers, seafood, chicken and steaks
Kids Menu: ages 10 and under
price range: $$
dress code: no
reservations: highly recommended for dinner, walk up time can be as long as 2 hours.
Dining plans: Dining, Deluxe, Premium, Platinum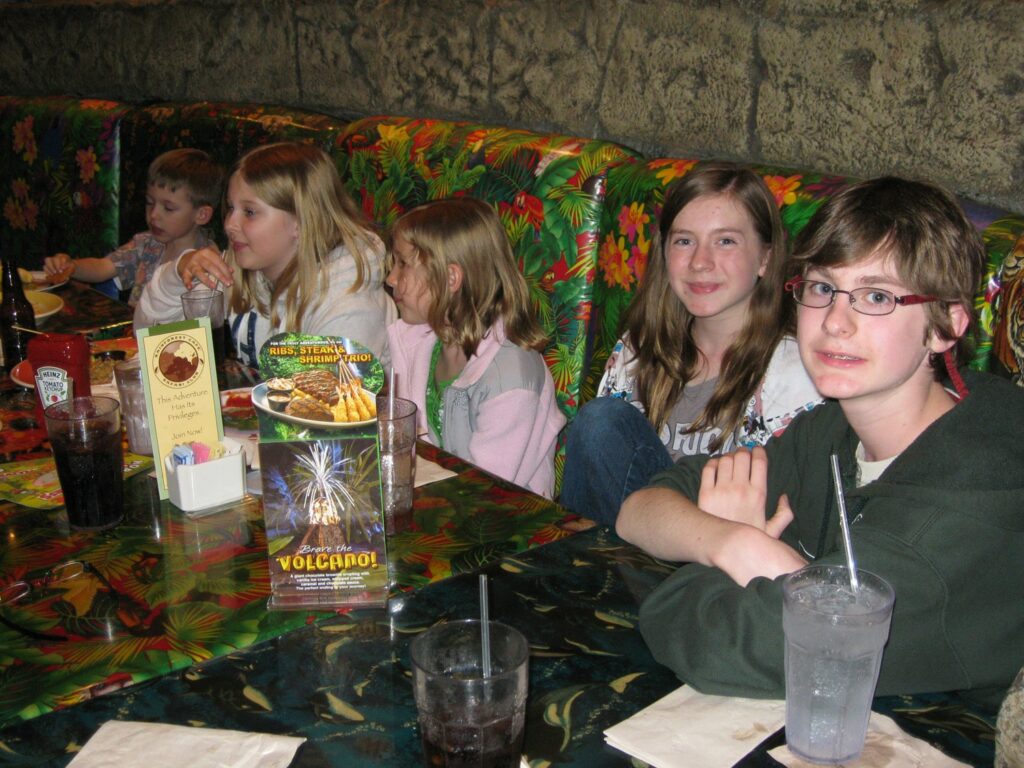 ---
T-Rex at Disney Springs
I have never dined at this restaurant but I can tell by walking by it is a very lively and popular restaurant. Families with younger children are drawn here.
Guests will step back in time to the Jurassic Period in this themed restaurant with giant woolly mammoths, an animated giant octopus, and a roaring 15 foot T-Rex dinosaur. After dinner be sure to wander the restaurant to each room to see the diverse landscapes from ice caverns to forests with giant wasps all under the occasional meteor shower. Located at Disney Springs.
Menu type: American
Kids Menu:
price range $$
dress code no
reservations: recommended
Dining plans: Dining, Deluxe, Premium, Platinum
---
San Angel Inn Restaurante in EPCOT
This restaurant is a must for my son, now 22 years old. Since he was little he has had an interest in ancient history, including the Mayans. When we dine here, is at lunchtime because it is easier to get a reservation and the menu is more affordable. His favorite dish is the Red Snapper.
Guests will dine in twilight at the base of a Mayan temple and watch for the hidden mickey in the spewing volcano in the distance. Wave to the passing passengers from the Gran Fiesta Tour Starring The Three Caballeros ride. After dinner stop over and take the ride yourself.
Menu type: Mexican
Kids Menu: ages 9 and under
price range: $$
dress code: no
reservations: recommended, not necessary for lunch
Dining plans: Dining, Deluxe, Premium, Platinum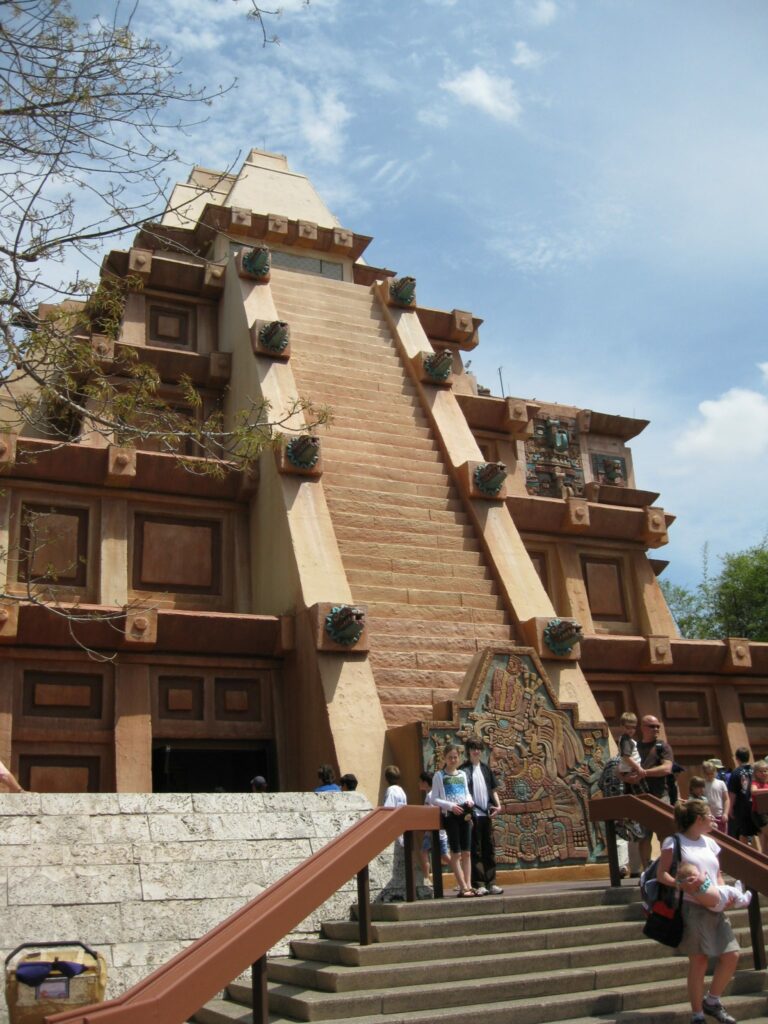 ---
The BOATHOUSE at Disney Springs
One of the newest restaurants at Disney Springs is the BOATHOUSE.  Food and atmosphere here are great.  Choose between sitting inside or outside.
Guests will spend the evening dining on the waterfront with live music and spend some time viewing the fleet of rare boats from around the world. For an additional fee, you can take guided tours on the water in the Amphicar.
Menu type: American Gourmet
Kids Menu: yes, no ages given on the website
price range: $$$-$$$$
dress code no
reservations: highly recommended
Dining plans: Dining, Deluxe, Premium, Platinum
---
Find Us On Social Media